What if I told you the SBA would pay for a buyer to purchase your business?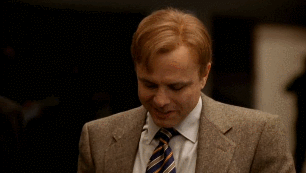 The CARES Act
Most of the news surrounding the CARES Act has been related to Paycheck Protection Loans, or "PPP Loans." However, a major incentive for buyers of businesses was also included in the act.
If a buyer purchases your business before September 27, 2020, the SBA will make the first six payments of their new loan.
Yes, you read that correctly.
For all new 7(a), 504, and microloans issued prior to September 27, 2020, the SBA will pay the first six payments of principal, interest, and fees for the Buyer.
To clarify, the SBA is not deferring payments, but making full payments of principal and interest to the lender for which the borrower will never be responsible for again.
A couple things to keep in mind:
SBA backed loans, primarily SBA 7(a), is the program most often used for business acquisitions of business sales less than $5 million.

Loans must be submitted to the SBA and the lender must have a loan number by September 27, 2020.

The average time to complete a loan, from offer to closing, is 60 to 90 days.
If a Buyer purchases your business before September 27, 2020, the SBA will make the first six payments of their new loan.
So, just how much can a buyer save?
Let's take a look at a couple of examples: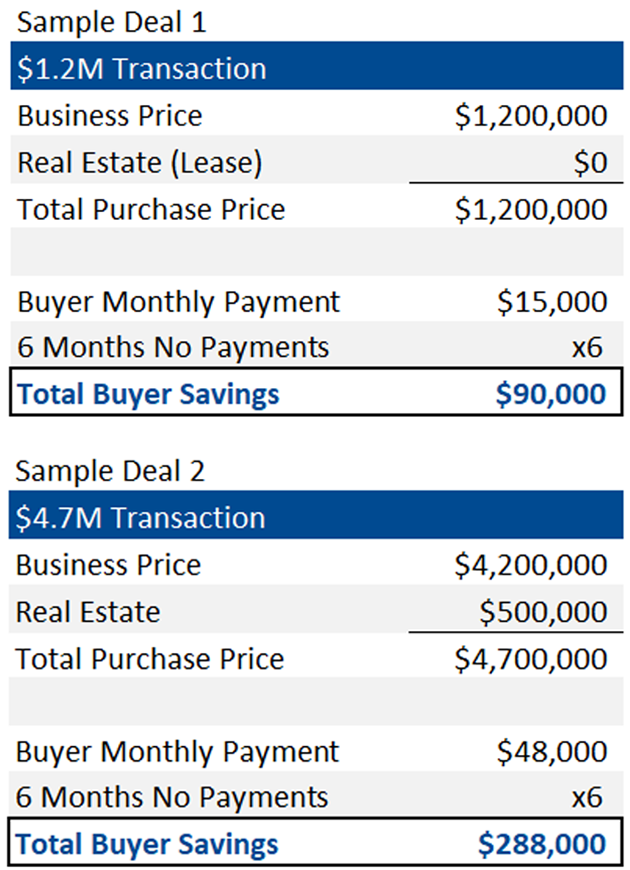 NOTES
Examples above are based on recent MidStreet transactions and include the current SBA interest rate of 6% and a 15% down payment. Examples are for illustrative purposes only and should not be relied upon as investment advice.
So, a buyer can potentially save hundreds of thousands of dollars if they buy soon.
Not a bad deal.
With six months free payments and interest rates near historic lows, Buyers have more reasons than ever to purchase a business.
Selling your business doesn't sound quite so crazy now, does it?
Here's the bottom line –
You'll have to move quickly, but if you've been thinking of selling in 2020, you may still be able to accomplish your goals.
Good luck, and we hope you and your family stay safe during this crazy time.
MIDSTREET TIP
There are also incentives for business owners with an existing SBA loan. If you currently have an existing 7(a), 504, or microloan, the SBA will automatically make your next six payments. Contact your lender for details or give us a call. We'd be happy to help.