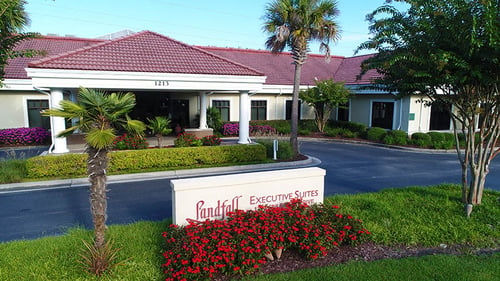 Sell Your Wilmington Business
Looking to sell your business in Wilmington, North Carolina? Searching for a business to buy? You've come to the right place. MidStreet Mergers & Acquisitions is an experienced business brokerage, offering a tailored approach for small businesses in Wilmington. Since 2001, we have helped business owners in New Hanover, Brunswick and Pender counties plan for, market, and successfully sell their businesses. We've sold more than 400 businesses throughout North Carolina and many in the greater Wilmington area.
Wilmington, NC Business Forecast
With its welcoming business climate, low-cost of living, and high quality of life, it's no surprise Wilmington was named a A Best Place for Business by Forbes magazine. In this city of roughly 300,000, the economy is booming. High-tech companies and multinational corporations have opened regional offices here, including Verizon Wireless and GE Hitachi. And thanks to the city's low corporate tax rates and local business incentives, Wilmington's economic forecast continually outpaces national and state averages.
In Wilmington, business owners also have access to a highly educated workforce. Home to the University of North Carolina Wilmington, as well as 20+ community colleges and trade schools. In addition, the nearby Wilmington International Airport and The Port of Wilmington – a deep-water port for container vessels – make the city a regional hub for the Southeast U.S.
In addition to its thriving economy, Wilmington is renowned for its culture and arts, beautiful beaches, and charming historic downtown. The Wilmington Chamber of Commerce is very active in the community, and offers numerous local resources to assist entrepreneurs in the area. These reasons and many more make Wilmington an ideal market for owning and operating a business.


How We Help Sell Your Business
At the Wilmington, North Carolina office of MidStreet, our business brokers aide local business owners in selling their businesses. When it comes time to sell, lower middle market businesses face unique challenges. The strategies employed by Main Street business brokers work for smaller businesses, but don't produce the same results for larger companies. If your business is producing between $500,000 and $25 million in revenue, you require a tailored approach.
MidStreet specializes in lower middle market mergers and acquisitions – specifically small and mid-sized businesses. We understand the challenges mid-market companies face, and we offer a range of services designed to help you successfully market, sell, and maximize the value of your business. Our M&A solutions include:
Valuations – Gain insights into the real market value of your business during a free, confidential business valuation
Exit Planning & Value Enhancement – Prepare your business for sale and take steps to maximize its market value
Effective Promotions – Tap our network of confidential marketing platforms to reach thousands of qualified buyers
Custom Video Marketing – Tell your story with personalized promotional videos, a powerful and effective marketing solution
No Upfront Fees – You don't pay us until we close the deal