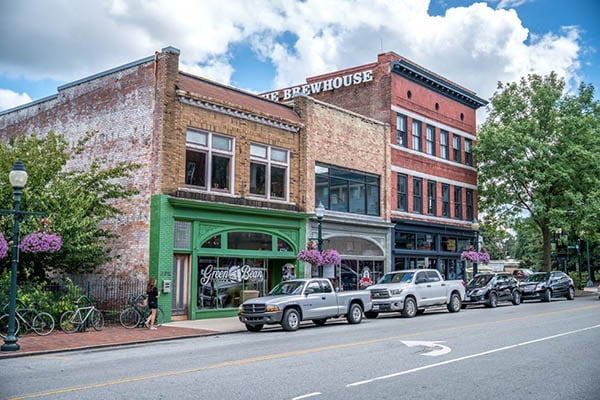 Greensboro, NC Business Brokers
Looking to buy or sell a business in Greensboro, High point, or Winston-Salem? We can help. MidStreet Mergers & Acquisitions is an experienced business brokerage, offering a tailored approach for middle market M&A in the Carolina's. Since 2001, we have helped business owners in the Triad area and all over North Carolina plan for, market, and successfully sell their businesses. To date, we've brokered more than 400 business sales with a closing rate of over 90%. If you're selling a business in Guilford, Randolph, Forsyth, or Davidson county, we can help you maximize the value you receive.
How We Help Sell Your Business
When it comes time to sell, middle market companies face unique challenges. The strategies employed by Main Street business brokers work for smaller businesses, but don't produce the same results for larger companies. If your business is producing between $500,000 and $25 million in revenue, you require a tailored approach to achieve your maximum sale value.
MidStreet specializes in lower middle market mergers and acquisitions in North Carolina – specifically small and mid-sized privately held businesses. We understand the challenges middle market companies face, and we offer a range of services designed to successfully market, sell, and maximize the value of your business. Our M&A solutions include:
Valuations – Gain insights into the real market value of your business during a free, no-obligation valuation consultation
Exit Planning & Value Enhancement – Prepare your business for sale and take steps to maximize its market value
Effective Promotions – Tap our network of confidential marketing platforms to reach thousands of qualified buyers
Custom Video Marketing – Tell your story with personalized promotional videos, a powerful and effective marketing solution
No Upfront Fees – You don't pay us until we close the deal
Don't work with an out of state business brokerage - work with local professionals who understand your market and care about your future.