Are you looking to sell a business in Rocky Mount? Maybe you're looking for assistance in buying a business? Either way, go with business brokers who know the area. MidStreet Mergers and Acquisitions is an experienced business brokerage offering a tailored approach to middle market M&A. Since 2001, we have helped over 400 business owners throughout North Carolina plan for, market, and successfully sell their businesses. We've also connected hundreds of buyers with the perfect company, and helped them navigate the long and difficult process of buying a business.
R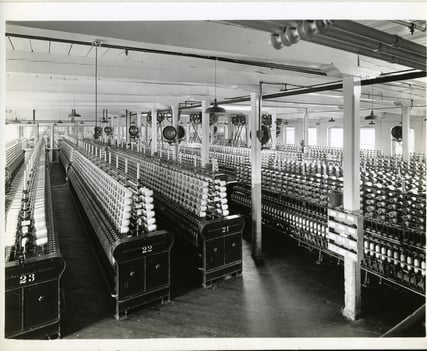 ocky Mount North Carolina is a tight-knit community with a long manufacturing history, and an exciting future. Established in the 1800's this area was home to one of North Carolina's first cotton mills, Rocky Mount Mills. Soon after, the Wilmington and Weldon Railroad was constructed just two miles from the mill, making the town a hub for travelers and commerce. The town experienced another economic growth in the late 1800s with the Rocky Mount Tobacco Market.
Today, the Rocky Mount Mills and the Railroads are still operational, and integral to the town's economy. Capitol Broadcasting Company, a large media company in North Carolina, purchased the the old Mills in 2007, and in 2014 they were converted into a "Brewmill", the first craft brewery incubator in North Carolina.
A more recent development for Rocky Mount came in December 2017, when Chinese tire-makers Triangle Tire Co. announced that they would be building two manufacturing facilities between Rocky Mount and Tarboro. This will bring approximately 800 jobs to the area.
With 55,466 residents, Rocky Mount has experienced a good deal of growth since the 1800s. Don't let the size of this community fool you, though. Rocky Mount provides many business incentives, and takes special care to support their local business owners. The area has a long history of entrepreneurship, with a great cost of living and doing business.
If you're thinking about buying or starting a business in Rocky Mount, NC, there are many resources at your disposal. SpringBoard NC is a non-profit organization that offers advisory services, access to funding, and network opportunities for businesses in the community. Another resource is the Rocky Mount/Edgecombe Community Development Corporation (RMECDC), which provides counseling, technical assistance, and accounting assistance to local entrepreneurs. Take a look at the Rocky Mount Chamber of Commerce for more information, and check out the Rocky Mount Investor guide to learn more about the area.
Business Broker Services
When it comes time to sell, middle market businesses face unique challenges. The strategies employed by Main Street business brokers work for smaller businesses, but don't produce the same results for larger companies. If your business is producing between $500,000 and $25 million in revenue, you require a tailored approach.
MidStreet specializes in lower middle market mergers and acquisitions – specifically small- and mid-sized businesses. We understand the challenges mid-market companies face, and offer a range of services designed to help you successfully market, sell, and maximize the value of your business.
Our M&A solutions include:
Valuations – Gain insights into the real market value of your business during a free, confidential business valuation
Exit Planning & Value Enhancement – Prepare your business for sale and take steps to maximize its market value
Effective Promotions – Tap our network of confidential marketing platforms to reach thousands of qualified buyers
Custom Video Marketing – Tell your story with personalized promotional videos, a powerful and effective marketing solution
No Upfront Fees – You don't pay until we close the deal