MidStreet's Business Valuation Process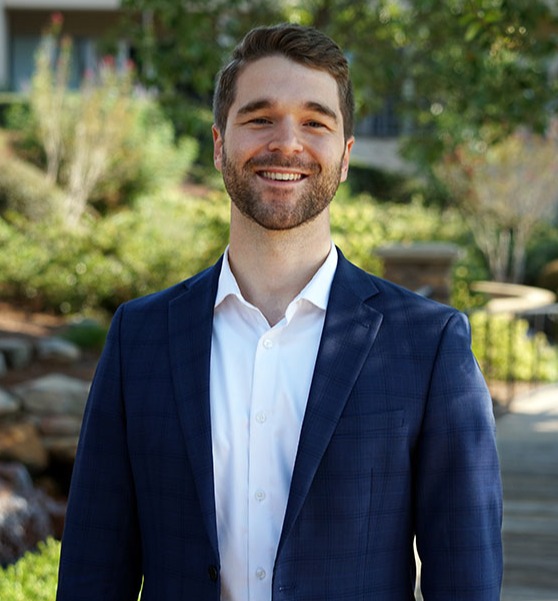 Mar 9, 2022
If you have never gotten a business valuation done before, you might have reservations about the process.
Business valuation is not black and white and each valuation will be specific to the individual business and the specific factors that drive its value.
No two plumbing companies will have identical valuations, just as no two machine shops will.
If you are thinking about doing a valuation or have decided to do a valuation, continue reading.
We will go over what you can expect to happen within the process from the initial inquiry to the valuation presentation.
Let's hop in.


Frequently Asked Questions to Set The Stage For Valuation
Before we jump in, here are the most frequently asked questions we get from business owners who have never been through this process before:
"How long will the valuation take to complete?"
We aim to get the business valuation completed in 2 weeks, depending on scheduling and how quickly you can get information to us. Overall, we will need no more than 2 hours of your time to go over questions, financials, and the presentation of the valuation.
"What do you need from me?"
We will generally request tax returns, P&Ls, income statements, current inventory, and a recent balance sheet. Below, we will share a more detailed list.
"Why is the valuation free?"
We perform free valuations for business owners as a way to build relationships with them to help them sell in the future. It's not an obligation to work with us after receiving a free valuation, but it gives us an opportunity to build the relationship and show our level of professionalism.
"How accurate are your valuations?"
While we do have a certified business valuation staff who performs all of our valuations, no one can tell you exactly what your business is worth. That said, the vast majority of our valuations for clients who go on to list with MidStreet are accurate with a variance range of 10%.


Initial Conversation About Business Valuation
The first conversation we have with you will help us determine if your business is within the range of businesses we sell. If your business is within $1 to $25 million in revenue, we will generally perform a free valuation for you.
Some reasons we may not be able to perform a free valuation for you are:
You are within a state we aren't licensed to sell in
You are within an industry that we're not familiar with
Your business is a fully online company
If we can't perform one for you, we will refer you to a different valuation specialist who we believe will be able to provide you with an accurate valuation.

What We Will Request For Your Valuation
As we mentioned above, we will request various financial reports from you, such as:
The last 3 years of business federal tax returns
Business P&Ls from the last 3 years
A year-to-date income statement with a comparison to last year
A balance sheet as of the most recent month-end
An estimate of your company's current inventory at cost
These will help us form a better picture of the financial state of your company. For a deeper explanation on each of these items we will request, check out "What Information Is Needed For a Business Valuation?"


We Reach Out to Complete an Initial Questionnaire
After we review the information you send to us, we will reach out to complete an initial questionnaire. This questionnaire shouldn't take more than 15 minutes to go through.
These questions will not be highly complicated and should be information you know off the top of your head. These questions will focus on the general operations of the business.
Because of the straightforward nature of the questions, you will not need your CPA or bookkeeper present for this conversation.


Valuation Analyst Receives The Information
Once we complete the initial questionnaire, our valuation analyst will receive all of the information for your valuation and they will compose their own set of questions.
After they generate these questions, we will have a better idea of the details we want to hone in on to figure out where the main value of your business comes from.

More In-Depth Conversation About The Business
Once our valuation analyst forms their questionnaire, we will schedule a 30-45 minute call with you to go through it. We will go over things such as:
Revenue streams
Expenses on your P&L
Potential "add-backs"
Growth history and potential
We will use this time to drill down into the information to find out where the true earnings of your company are so that we are able to accurately assess its value. After this phone call, we will plan a time for the valuation presentation.


The Process of The Valuation Presentation
The valuation presentation will usually take around 45 minutes to 1 hour. During this meeting, we will discuss:
How we arrived at the value of your business
The different valuation methods we used
What factors are driving or impeding the value of your business
What you need to focus on to increase the value of your business
Things you need to be thinking about as you approach selling the business
After you have all of this information, we can discuss any questions you might have about building or maintaining the company.


You Decide If You Would Like to Sell Now or Wait
Once you know the value of your business and what drives its value, we will provide you with all the time and resources you need to make your decision on selling or exit planning.
In some cases, it may be best to consult other professional advisors about next steps. For example, you may bring the valuation to your CPA to discuss your tax ramifications, and then to your wealth advisors to assess your ability to retire.
Whether you want to sell now or wait, we are here to support you no matter what your decision is. If you decide to sell now, then we can use the completed valuation as a basis for the sale price.
If you would like to wait to sell your company, we can continue updating your valuation each year to keep you informed on the current value of your business.


Get a Business Valuation Performed by MidStreet
With the knowledge of how our valuation process works, you will be able to better decide if getting a business valuation is the right move for you.
Even if you do not plan on selling your company in the immediate future, we recommend that you get a business valuation performed so you can start exit planning. Learn more about exit planning by reading "What is an Exit Plan? (And Why Every Business Owner Needs One)."
Do you want to figure out what you could sell your business for? Give us a call today to find out more about getting a free business valuation.