Business Broker Pricing and Fees When Selling a Business: The Ultimate Guide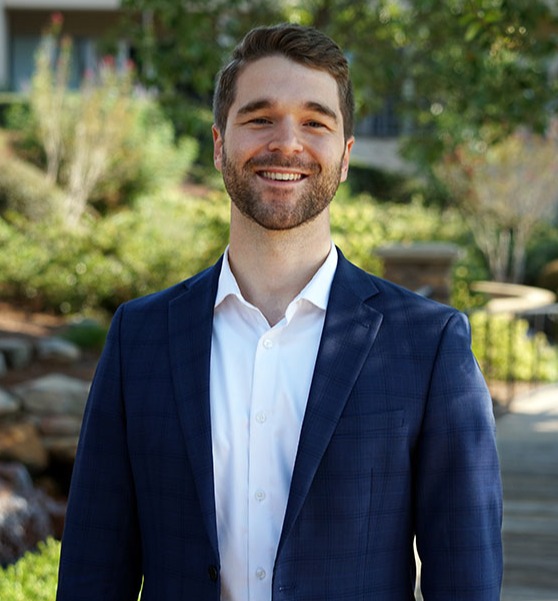 Mar 26, 2019
Wondering how much business brokers charge? Like many things when it comes to selling a business - there's no simple answer. The size of your business and the industry you're in will play a part. So will the size and experience level of the business brokerage firm you choose to work with.
But if you're in the planning stages of selling your business, you need a general idea of what it's going to cost.
That's exactly what this article will give you. Let's jump in!
How do Business Brokers get Paid?
There are two main types of charges when selling your business:
A "success fee" is a fancy word for a commission.
A commission is a percentage fee on the sale price of your business. This fee is negotiated before you list with a broker and it's paid at closing.
"Retainers" are flat-fees M&A firms charge either as one upfront payment or as a monthly charge.
MIDSTREET TIP
If your business is under $25 million in revenue, beware of firms charging large up-front fees for valuations or consultations.
Interested in calculating an example success fee?
Download our Success Fee Calculator below!
Now that you've got the basics, let's discuss how the size of your business influences the price you'll pay.

The Size of Your Business Matters
While there are no strict definitions, most businesses fall into one of three revenue categories.
Main Street Business - Up to $1 million
Lower Middle Market ("MidStreet") - $1 million to $50 million
Middle Market - $25 million and greater
Each category has a different typical pricing model. Again, since everything is negotiable your pricing and fees may vary.

Main Street Business Brokers
"Main Street" business brokers usually sell businesses with revenues of $1 million or less.
If your business is in this category, expect to see commission rates between 8% and 10% of the sales price. By far, the majority of business brokers are charging 10%.
If you own the real estate your business operates from and want to sell it, we've seen commission rates anywhere from 4% to 6%.
At this level, most business brokers don't charge retainers.
One additional thing to consider - business brokers will typically have a minimum commission that comes into play if your business is at the lower end of the range. These minimum fees are usually range from $10,000 to $15,000.
The most well-known business brokerages are franchises. They include:
Sunbelt Business Brokers
VR Business Brokers
Murphy Business & Financial
Transworld Business Advisors
NOTE
Main street deals are less complex than other transactions. Middle market and lower middle market deals may involve earnouts or minority buyouts that can complicate the commission structure.

Lower Middle Market Broker/Advisers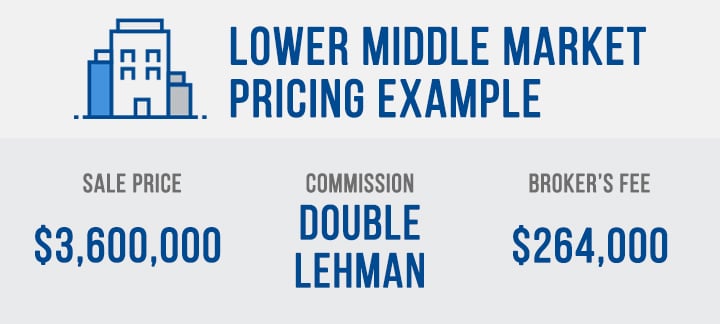 If your business falls between $1 million and $50 million in revenue, you're considered a "lower middle market" or MidStreet" business.
Businesses at the lower end of this category are often sold by an experienced business brokerage firm. However, most businesses over $3 to $5 million in enterprise value are sold by a M&A Firm, or boutique investment bank.
At this level, a common commission structure that many intermediaries use is known as the "Double Lehman" formula. While there are several variations and alternate pricing models, we're going to focus on the standard Double Lehman formula.
Double Lehman pricing charges the following on the sales price:
10% of the first $1 million
8% of the second $1 million
6% of the third $1 million
4% of the fourth $1 million
2% of everything thereafter (above $4 million)
If you expect your business to sell for $5 million or more, your intermediary may propose a flat commission on the entire sale price. When you do the math, the amount often comes out to be in the same ballpark.
To illustrate, let's do the math on a $10 million sale.
With the Double Lehman formula, the commission amount comes out to $400,000.
Your intermediary may propose a flat commission rate of 4%. If you do the math, 4% of $10 million comes out to - you guessed it - exactly $400,000.
Some firms at this level charge retainers, but many do not. Again, the chances of having a firm charge a retainer increase as the purchase price of your business increases.
Lower middle market advisors often have a minimum commission fee of $35,000 to $50,000.
Middle Market Mergers & Acquisitions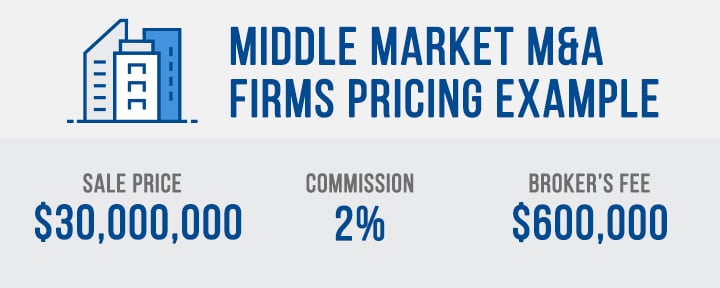 "Middle Market" advisors usually handle businesses with revenues of over $25 million.
At this level, most success fees drop to a simple percentage, ranging from 1% to 4%. Firms may also use variations of Lehman pricing (ie: Reverse Lehman, Standard Lehman Plus, etc.) for middle-market businesses.
Retainers are commonly charged by middle-market firms, ranging from $5,000 all the way up to $50,000 or higher, depending on the size of the deal. Remember, these can be billed either upfront or monthly.
Summary
If you own a business with revenues under $2 million, it's safe to use 10% as a starting point. If your business is over $2 million, I suggest using the Double Lehman formula.
Wondering what the sale price of your business will be? Check out our guide on SDE and EBITDA to get started on pricing your business.
You can also reach out for a free business valuation or give us a call and ask for help. We'd be more than happy to give some free advice or guidance.