How To Increase The Value of Your Disaster Restoration Business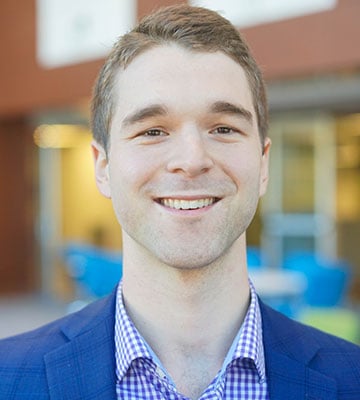 Feb 28, 2022
When you go to sell your disaster restoration business, you deserve to get the most value for it.
Your value will be determined by your earnings and the number of people interested in your business.
If you prepare as much as 1-3 years out from the sale of your business, you can improve your earnings and make your business more desirable to a wide range of buyers.
Some of the business owners we have spoken to have planned ahead for their sale whereas others started after they decided to sell. Those who began years before their sale had more success selling and were able to achieve their goals.
To help you get an idea of how you can increase the value of your disaster restoration business, we will cover how you can improve your profitability, make your business desirable to buyers, and enhance the ease of the sale for you and your buyer.
Let's hop in.


Improve the Profitability of Your Company
The first step in increasing the value of your disaster restoration business is to raise the profitability of your business by:
1. Eliminating your personal expenses
2. Managing your expenses and maintaining your profitability
Doing these things will improve your earnings and allow you to get the highest value for your business.
1. Eliminating Personal Expenses
To show your true stated income, you should reduce the personal expenses you run through the business throughout the three years leading up to the sale. At the bare minimum, cut out the big expenses - no more home upgrades charged to the company and no Newmar RV (aka your mobile office) purchased as a business asset.
If you remove these expenses from your income statement and remove your personal assets from the balance sheet, you will be able to display more of your true profit to buyers and have fewer headaches at the time of closing.
For example, if you remove $100,000 in personal expenses and show it as profit, you could experience a minimum of around $250,000 more in value when it comes time to sell.
Reducing or eliminating these items will also decrease the number of add-backs in your business valuation. This strengthens buyers' trust and allows them to see your true profit.
2. Managing Your Expenses and Maintaining Your Profitably
In general, understanding your pricing is the most important thing you can do as a leader in your business. The question, "are we making money on this job" should be a calculated and demonstrable YES for every job.
We have spoken to owners who are using Xactimate, which is good at managing your cost, but isn't always up to date with changing prices.
To maintain profitability, you should try to get updated estimates for how much materials are costing you. By checking in on your gross profit, you will be able to keep your margin current, thereby improving your SDE.


Make Your Business Desirable to a Buyer
There are a few things you should consider when thinking about how to make your disaster restoration business more desirable to different buyers:
Your day-to-day involvement
Commercial vs residential work
The reputation of your business
Your employees and company culture
You can do a few things to make your business more attractive to all buyers and then some specific things you can adjust depending on the exact buyer you want to sell to.
1. Day-to-Day Involvement
To make your business more attractive, you need to make sure that it won't completely fall apart if you were to get hit by a bus. That is not to say that you can't work within your business and be valuable to it.
What you need to do is make sure that there is someone else in the company that could handle the business if you were unable to. If you plan on fully exiting from your business when you sell, you will need to make sure you have some managers in place to help the buyer with the transition.
However, if you only want to sell a portion of the company to a PEG or strategic and continue working within the business, then it will not be as critical for you to be removed from the day-to-day operations of the company.
Regardless of the type of buyer you plan on selling to, it can be useful to reduce the reliance the business has on you so that you can focus more on creating a vision for it rather than operating it on a daily basis.
2. Program Work
In our experience, buyers are usually more interested in disaster restoration companies with less TPA work. When you cut down on program work, you can control your costs better, which will increase your profitability.
Specialists in the disaster restoration space say that it is best to keep your TPA (third-party administrator) work to 20% or less if possible. To make this possible, it may be wise to transition into doing more commercial work.
3. Commercial Versus Residential Work
Commercial restoration work may be seen as more valuable than residential work because a lot of strategic buyers are consolidating right now and focusing on more commercial work.
If the business looking to purchase your company has a higher amount of residential work, then it may not be a bad thing for you to have a higher concentration of residential work. Ultimately, it will all come down to your buyer and what they are looking for in your business
4. The Size of Your Company
Another factor that will impact the value of your business is its size. If you are doing $500,000 or more in earnings, you may be of interest to a strategic buyer.
If your earnings are less than $1 million, you will generally be able to sell to either an individual buyer or a strategic buyer. An individual buyer will usually be confined by the limit of the SBA 7(a) maximum loan amount, which is $5 million.
If your business is making over $1 million in earnings, you're much more likely to sell to a PEG or strategic buyer.
If you are unsure of where you fall within these ranges, we recommend you get a business valuation and speak with a broker about the type of buyer you could sell to.
5. The Reputation of Your Business
Buyers don't only buy your business, they buy its reputation. If you have a great reputation, positive google reviews, and a high quality of work, buyers will have more confidence in your business and will see it as more valuable.
If you are being bought by a strategic buyer, the reputation of your company will be important because they will want to merge your business with theirs. If your business has negative reviews or a bad reputation, it may hurt the value.
6. Your Employees and Company Culture
The next key to your value is your employees and your company culture. All buyers will appreciate reliable employees who are committed to growing the company.
If your employees are reliable, the next thing to consider is your culture. Is your culture strong and consistent? If so, that is a good thing, especially if it matches your buyer's vision for the culture.


Increase The Ease of Sale For Your Buyer
There are three ways you can increase the ease of the sale for your buyer:
Organized books and records
Having these three things in order makes selling your disaster restoration business more seamless and helps gain trust from your buyer.
1. Organized Books and Records
In addition to reducing personal expenses, you should also prepare your financials for the sale of your business by cleaning up your books and records. Your financials should follow general accounting standards and your records should be organized.
For example, can you show your commercial revenue versus your residential revenue? Your sales by zip code? Program versus non-program work? Revenue by type of restoration (smoke damage, mold remediation, storm damage) work?
In general, the more granularly you report the financial activity of your company, the faster you will be able to produce reports and answer the buyer's questions. This will allow the buyer to feel more comfortable advancing to the later stages of the selling process with you.
2. Updated Technology
Buyers will be more attracted to your company if it has better technology because they will have to do less to update your company to their systems and processes. Some of the most commonly used systems include:
If you are doing estimates and keeping track of equipment manually, a strategic buyer will likely transition the business to their tracking software. This will be difficult for the buyer and will cause them to account for transition costs.
If you have better systems, a buyer will incur fewer expenses because they will not have to devote funds to the cost of transitioning software.
3. Professional Advisors
If you have a solid deal team of an attorney, CPA, wealth advisor, and business broker, that can make the difference between whether you sell successfully or not. They will help guide you through each stage, including due diligence, where most deals fall apart.
A business broker will be able to give you an idea of what documents you will need to have ready at different stages of the deal and during due diligence. This will prevent communication delays between you and your buyer, and will protect your sale.


Increase The Value You Get For Your Disaster Restoration Business
If you know how to make your company more profitable, more desirable to buyers, and enhance the ease of sale for your buyer, you will be able to increase the value you receive when you go to sell your disaster restoration business.
Now that you know how to increase the value you will receive for your disaster restoration business, you are probably wondering how long the selling process takes. To learn more about the timeline, read "How Long Does it Take to Sell a Disaster Restoration Company?"
Do you want to sell your disaster restoration business, but don't know where to begin? Contact us today and we can answer any questions you have.