The Best Places to Find a Business to Buy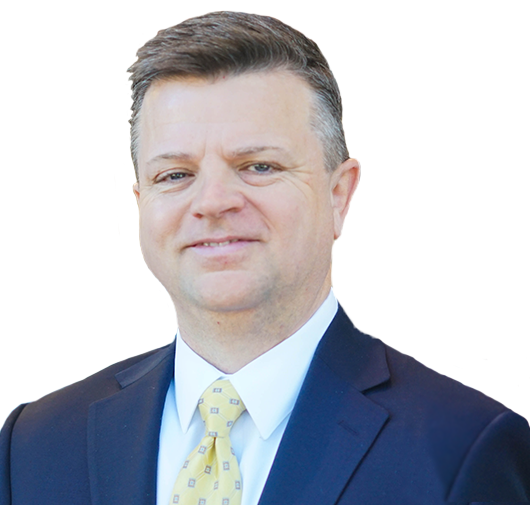 Mar 26, 2023
You've always dreamed of owning your own business.
You've done your research and you're convinced it's better to buy an existing business rather than start one from scratch.
Now, it's time to take control of your future and begin the search.
But where is the best place to look for a business?
At MidStreet, we have the privilege of interviewing hundreds of buyers and sellers every year. And since we actively market our own business listings, we stay on top of the best places to advertise.
To help you get started in finding the best possible business opportunity for you and your family, we've compiled the top online business for sale listing websites.
Enjoy!


The Top 5 Online Resources to Find a Business to Purchase
Long gone are the days of flipping through the Yellow Pages or perusing the classified section of the local newspaper.
In the digital age, brokers and sellers flock to online resources to post a business listing, making it one of the most powerful ways to fuel your search.
The 5 best online places to look for a business for sale are:
BizQuest.com


Business Broker and M&A Firm Websites


1. BizBuySell.com
Out of all of the online resources, BizBuySell.com is one of the most heavily trafficked sites by sellers and buyers. The company was founded in 1996 and they list over 65,000 businesses and franchises per year.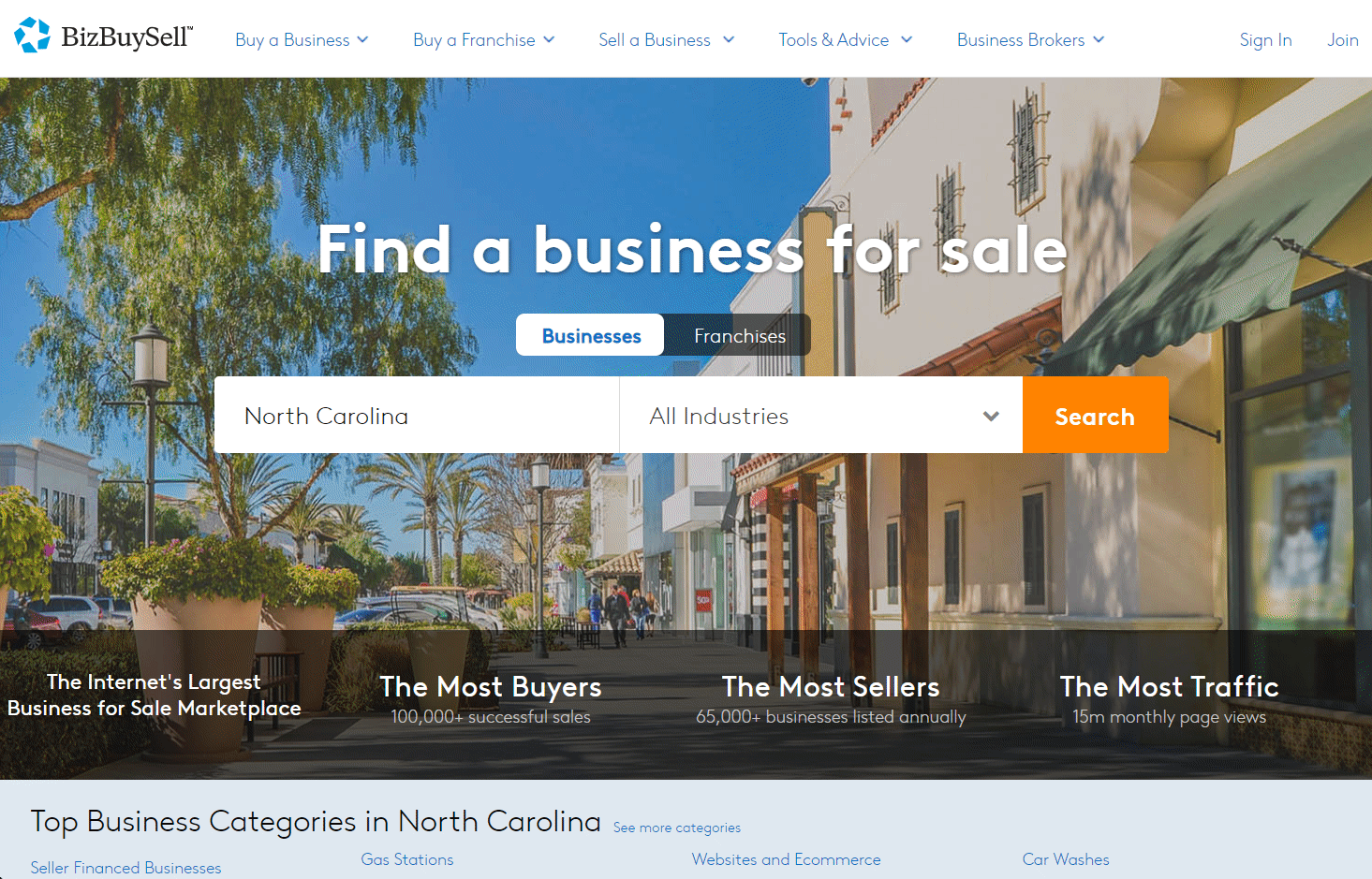 Here is how they compare to other popular sites:

As a buyer, you can view listings on BizBuySell.com for free or you can get advanced buying features when you pay a monthly membership fee of $14.99. With advanced buying features, you can get reports each month to see how companies in your target industry are being valued.
Members are given access to data on real estate and local demographics. Their membership also comes with a special feature that highlights your name as a buyer so that you stand out to brokers.
Appearing as a featured buyer may influence seller's and broker's opinions on your profile to some extent. However, it will always be on a case-by-case basis. To some brokers, it will mean something and to others, it could simply be a nice feature.
The main advantage of their membership is that it will show sellers and brokers that you have invested in getting more insight into buying a business.


2. BusinessesForSale.com
BusinessesForSale.com was also founded in 1996 and has around 58,748 businesses for sale. They offer a free Standard Buyer Membership as well as a Premium Buyer Membership ($14.95/mo) to buyers.
The Standard Buyer Membership enables you to:
Save searches you make
Save listings
Receive email alerts
Track messages you send
The Premium Buyer Membership ($14.95/mo) allows you to:
View businesses that might be private on the site
Have your inquiries pushed to the top when contacting sellers
View contact details (unless they choose to remain anonymous)
See privately listed businesses
BusinessesForSale is a great site for buyers to use with BizBuySell.com to monitor businesses for sale and compare business opportunities.


3. BusinessBroker.net
BusinessBroker.net was founded in 1999 and currently has around 538+ active listings. They offer buyers the ability to search "hot and trendy" industries or search by specific industries.
Although they do not have as many active listings as larger sites like BizBuySell.com and BusinessesForSale.com, they do not charge buyers for additional viewing features or access.
All you have to do is sign up with your email address to receive free email notifications as new listings are posted.


4. BizQuest.com
BizQuest.com was started in 1994 and has around 1500+ active business listings on their site. Unlike larger business listing sites, they do not charge buyers for memberships and offer free memberships instead.
Their site allows you to easily search by business industry, location, sales price, among other criteria.
As a free member of BizQuest.com you can:
Track your inquiries
Save your searches
Save business listings
Create email searches
Receive email alerts about new listings
Just like BussinessBroker.net, BizQuest.com is a great resource if you want full access to the site's listings without having to pay membership fees.


5. M&A Firm and Business Broker Websites
Most business brokers and M&A firms have active listings posted on their site where you can inquire directly. And if you happen to be looking for a larger business, merger and acquisition company sites can be some of the best places to look.
Find brokers that work with companies within industries or revenue ranges you're interested in purchasing. To receive updates on new listings, you can generally subscribe or request to be added to an email list that will notify you of relevant businesses for sale.


Pick One or Multiple Online Resources & Start Your Search
Each of these methods and online resources can greatly aid your search for a business to buy. To get the best results and find a business easily, you can use multiple online resources to remain up to date on current listings.
When you use a combination of these methods, you will be able to cross-reference different business opportunities to select the correct business venture for your goal.
Keep in mind, most business brokers and M&A firms post listings on multiple sites. Don't be surprised when you see the same listing posted in several locations.
To get started on searching for a business to buy, check out our active listings, read our "Buyer Financing Guide," or go to BizBuySell.com today.
If there is anything we can do to help, feel free to reach out. We've helped thousands of buyers over the years and would be happy to point you in the right direction.
Good luck in your search!