What Are the Steps to Buying a Business?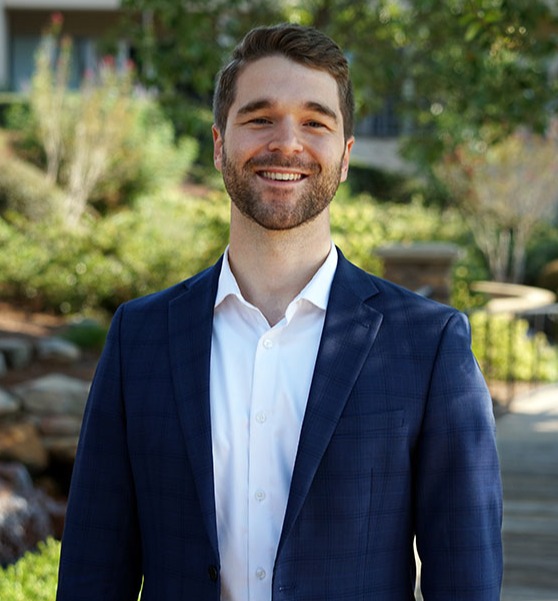 Nov 21, 2022
Owning a business can be a rewarding experience.
In fact, data suggests business owners and entrepreneurs report consistently higher rates of happiness and satisfaction than salaried employees.
Starting a business, however, can be a risky endeavor. This may have you wondering: "What would it take to buy a business instead?"
That's a great question, and an increasingly popular one. With the SBA 7(a) loan program, buying a business is an accessible venture for many who are seeking the opportunity to work for themselves.
At MidStreet, we advise business owners on the sale of their companies to buyers. With hundreds of transactions under our belt, we know a thing or two about the steps to buying a business.
In this blog, we'll break down the steps of buying an existing business from start to finish and address a few FAQs along the way.
Before we get started, it's important to note that many of the steps/suggestions in this blog are best practices, but they don't always happen.
Make sure you consult the broker, your CPA, and your attorney for guidance on the steps you should take to buy a business.
Let's jump in!
Step 1: Begin Your Search & Build Relationships
Once you've decided to buy a business, it's time to start building relationships with business brokers and begin your search.
There are a few ways to do this, which we'll discuss below.
Inquire on a Listing Site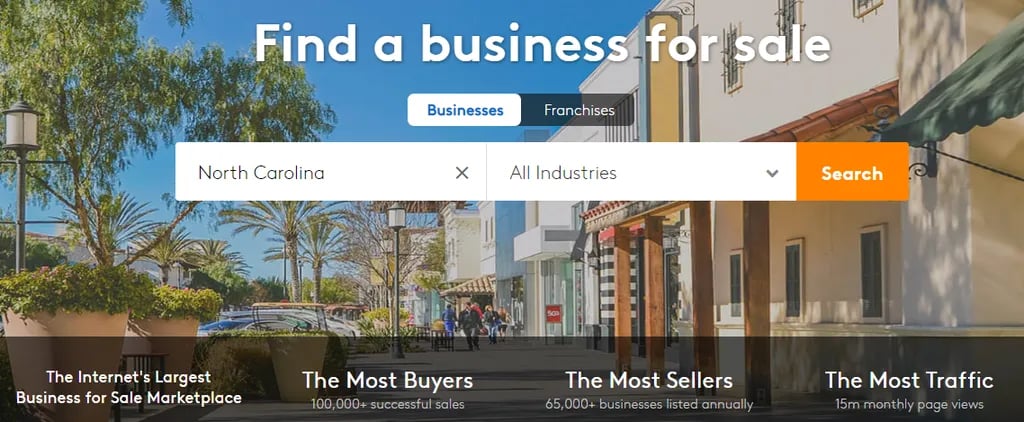 Listing sites like BizBuySell are a great place to start your search for a business because they allow you to input your search criteria like industry, location, price range, minimum-maximum revenue, etc.
Once you've modified your search a few times, you'll likely find a handful of businesses you'd like to inquire on, which can be done by submitting your information to the listing broker through a contact form attached to the listing.
MIDSTREET TIP
Like real estate for sale websites, many business for sale sites allow you to set up notifications for new deals that fit your criteria. We always recommend buyers take full advantage of this useful feature.
This is a great way to start building relationships with business brokers and learn more about the businesses you're interested in. It's important to remember, though, that it's unlikely to find an business that perfectly matches your criteria.
For this reason, you should define which of your search criteria are the most important to you, and know (ahead of time) what you're willing to compromise on. Doing so will result in more opportunities for you and keep your search reasonable.
Network with Brokers
While on BizBuySell or a similar website, you can also perform a search for business brokers in a specific area, which can be helpful if you'd like to work with someone who is close to home, or in an area you plan to move to.
When networking with brokers, it's important to be relationship-oriented. Brokers sometimes get hundreds of inquiries on a single business, so it's important for them to feel comfortable with you if you want to be considered. It's hard to do, but the best buyers balance persistence and low-pressure, usually by being intentional and empathetic with their communication.
In short, if you build a positive relationship with a broker and convince them you can close on a business, they'll likely keep you in the loop when they get new listings, which can give you the chance to submit an offer before other buyers.
Direct Outreach
Reaching out to companies directly can be extremely laborious, but if you can manage it from a time perspective, it can be rewarding.
Reaching out directly can be done in several ways, including:
LinkedIn: If you're an active LinkedIn user, reaching out to potential sellers there can prove useful. This can allow them to read your bio, look into your experience, and relate to any posts or updates you've made recently.
Phone Calls: Cold calling sellers can be an effective way of finding a possible transaction, but it is extremely time consuming and can be inefficient, especially if you're only buying one business.
Mail: Direct mail can be one of the most effective ways of finding a business to buy, but it requires significant capital and time investment, especially if you want to make the mail look personalized to sellers. Microsoft's "mail merge" tools can help with this.
Emails: Emails can be an effective outreach strategy. Make sure you try to keep your outreach limited to the owners and get permission before sending anything their way. Always follow the CAN-SPAM. If they are interested in selling, they'll want to keep it confidential, which will be expected of you as well.
Conferences: Industry conferences where you can meet sellers in person can be one of the most effective ways to find motivated sellers. The downside is it requires a lot of time and investment up front, so if you're only planning on buying one business, this may not be a good option for you. Of course, if you have experience in an industry and have been to a conference before, this might be one of your first routes.
Performing your own outreach will require you to build or buy lists of contacts/companies and directly reach out to business owners to find motivated sellers. If you go this route, make sure to hire an attorney with transaction experience and/or a buy-side broker to help guide you and the seller through the process.
Step 2: Receive Marketing Materials & Learn More About Opportunities
Another step in the process that will take place throughout (and after) the inquiry phase is being qualified as a legitimate buyer.
As mentioned above, business brokers receive hundreds of inquiries on a single listing, many of which are from candidates who would not be qualified to purchase the business.
To protect the seller's confidentiality and filter out any bad fits, business brokers will make sure you fit certain requirements before allowing you to view the confidential marketing materials.
Read more about how buyers are qualified by business brokers in our blog "Qualifying Buyers for Your Business."
Once you've been qualified, you'll likely be required to sign a non-disclosure agreement (NDA) to receive the marketing materials for the business.
Signing this agreement helps assure sellers that you won't disclose or try to profit from any of the information you receive shared with you.
The primary marketing material you'll receive is a confidential information memorandum (CIM), which contains sensitive information about the business's earnings, location, background, employees, etc.
Some business brokers will also include a marketing video, but this is rare.
Once you've viewed the marketing materials, you'll be able to make a well-informed decision about which business (or businesses) you're most interested in acquiring.
NOTE
If you decide to perform your own outreach, this step will be a little different, and may not apply at all. Marketing materials are usually created by the listing broker and the costs for them are often included in the success fee to be paid to the broker upon closing, so it's unlikely a seller will provide them unless they've signed a listing agreement with an intermediary.
Step 3: Calls with Sellers
After viewing the marketing materials and deciding on a business, it's time to have an initial phone call with the seller. Whether you go with a broker or reach out directly, it's important to have an initial call with a seller early in the process.
If the seller is using a business broker, it's normal for the broker to be on these phone calls as well.
At a high level, some of the most common questions asked of the seller during the initial call are:
Why are you thinking about selling?
What are you looking for in a buyer?
Are you looking for a majority recap or a full buyout?
Can you go into more detail/explain _________________? (You'll likely come up with questions about your findings when you do some initial research on the business).
There is a science and an art to conducting these calls, so brokers with experience can be a huge help here.
To learn more about how we conduct an initial phone call, check out our blog "Best Practices for a Buyer-Seller Meeting."
Step 4: Submit Offers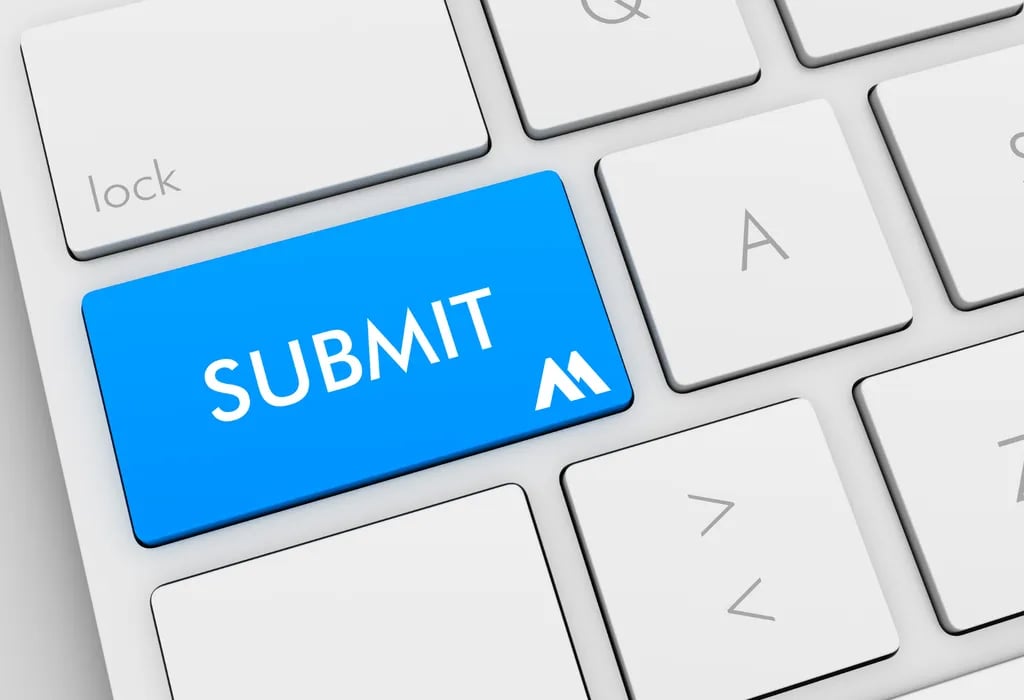 Assuming you are still interested in purchasing the business at this stage, the next step is to submit an offer.
Your offer should outline the proposed terms of your offer at a high level, covering general information like price, training period, and a timeline for due diligence and closing. You can choose to submit an indication of interest or letter of intent.
MIDSTREET TIP
Your attorney can draft the offer template. In some cases, the M&A advisor can provide an example for you to use as well. Always review with your counsel. .
Once both you and the seller have signed a Letter of Intent (also known as an LOI) , you are now under contract (depending on how it's written).
Most LOIs we've seen include:
Purchase price
Asset or stock sale
Examination period & closing date
Training & consultation period
Purchase price allocation
And more
Step 5: Begin Due Diligence
The LOI will define the due diligence period and what you're allowed to request of the broker and seller.
If you don't have experience buying businesses (many buyers don't), then you'll want to consider hiring a CPA firm or attorney to help you conduct due diligence.
This will come at a cost, but an attorney or CPA who has business transaction experience can help you understand what to look for during due diligence and make suggestions for amending your offer based on what you find.
MIDSTREET TIP
When considering the acquisition of a business, make sure your professional advisors have transaction experience.
Step 6: Closing
Once due diligence has been conducted, it's time to wrap up the deal with a successful closing.
Closing often overlaps heavily with the due diligence period, and involves drafting the purchase agreement and schedule, securing financing (if needed) and finalizing all the paperwork both buyer and seller attorneys will assist with.
This is also when items like payroll, supplier and vendor agreements, operating manuals, employee handbooks, etc. will be transferred to you so you can start operating the business immediately.
It ends with a closing date in which the final documents are signed and money is transferred.
Step 7: Training
The final step when buying a business is to receive training from the previous owner. The terms of your training period will depend on your background and preferences as a buyer.
If this is your first endeavor into business ownership, or if you don't have substantial industry experience, the length of the training period you'll request will be substantially longer than someone who has owned a similar business in the past.
Training periods can last up to one year from the closing date and can vary in the ways they are structured. The cost of the training period is allocated in the purchase price agreement.
We've often seen sellers agree to a block of time within a certain number of months, i.e. 100 hours of training received within 6 months of the closing date.
This can help ensure the seller of the business is there when they're needed instead of being on site to fulfill their training requirement when they aren't needed.
If additional consultation is needed, this will come at an expense to you, and what you'll pay for consultation services is typically based on a fair market salary for an officer in the company.
This salary is often then divided into an hourly rate, which you'll pay to the previous owner for any consultation they provide outside the terms of the training period they agreed to.
Takeaways
After the training and consultation period has ended, you will officially be on your own as the owner of a newly acquired business.
Depending on what your goals are, this could mean maintaining the business's current success, or taking intentional steps towards building the business.
One of the most important phases of the acquisition process is conducting thorough due diligence. Buying a business is likely to be the biggest transaction you'll ever make, so you want to make sure you hire the right professionals to make sure you know what you're purchasing.
To learn more about buying a business, check out our blog "What Is a Lender Commitment Letter in an SBA 7(a) Loan?" and "How to Buy a Business Using the SBA 7(a) Loan Program."
If you're considering purchasing a business, knowing about the process beforehand can help you avoid any surprises and obstacles along the way.
Contact us today to learn more about the businesses we sell, or head over to our businesses for sale page to check out our current listings.