Precision Machine Shop Sold to New Ownership
Scott Cobb and Richard Shevlin met in 1992, while Richard was teaching night classes at Alamance Community College. The pair would go on to work for the same company, buy that company's equipment, and eventually start their own business.
About the Company
CSM Manufacturing was founded in 2001. At the time, Scott and Richard were working in the same facility. Unfortunately, their employer was forced to file for bankruptcy, and all the equipment was auctioned off.
Scott and Richard, who previously had approached the owner about buying the company, decided they would try to purchase some of the equipment at auction and use it to find new customers. The pair went to the SBA, applied for a small business loan, and used it to lease a facility and purchase equipment.
Initially, they were able to acquire one customer. For the first two years, it was their only customer and neither Richard nor Scott took a single paycheck. "It was very difficult, but at the same time, it was exciting because we were in business. That's what the American dream is, to be in business," said Scott Cobb.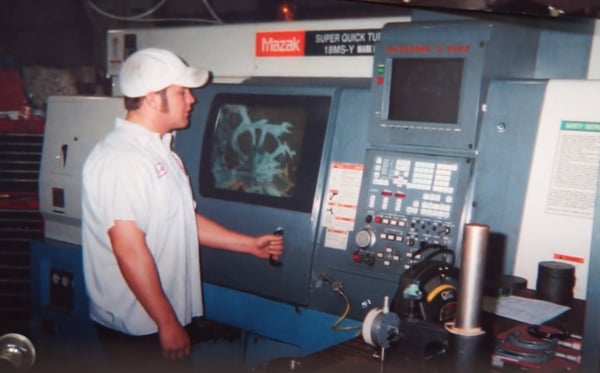 Richard Shevlin works on a Mazak, early 2000s
In 2006, Scott and Richard were able to purchase their building and had grown the business substantially. Richard primarily was responsible for programming and management of employees, while Scott focused on quality control and quoting of new work. Although the pair faced many personal and global challenges over the years, including, 9/11, the great recession, and COVID-19, they always stayed true to their partnership.
Richard said, "We never parted ways - there were some disagreements, some that I can't even recall right now, but that's what made this work. I just knew through all these years he loved me like a brother, and that's what made this work. I'll love him for that until the day I die."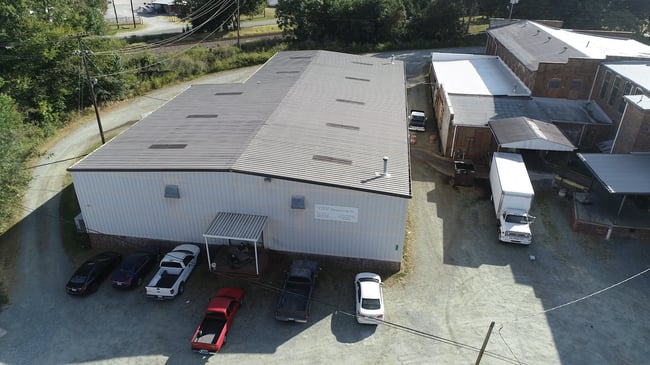 The pair faced their greatest challenge in 2014 when Scott Cobb was involved in a severe motorcycle accident. Driving home one night after work, a deer ran out in front of Scott. He swerved to avoid the deer but hit a solid pipe sticking out of the ground at approximately sixty mph. The collision threw him eight-five feet. Scott was in a coma for two weeks suffering a traumatic brain injury as well as several broken bones.
His recovery took several weeks, and during that time Richard had to continue running the business.
"Richard stepped right up. He was right there," said Scott. "When I was able to come back to work, it was as if I had never left. I could not have been prouder. I knew then that I had picked the right person."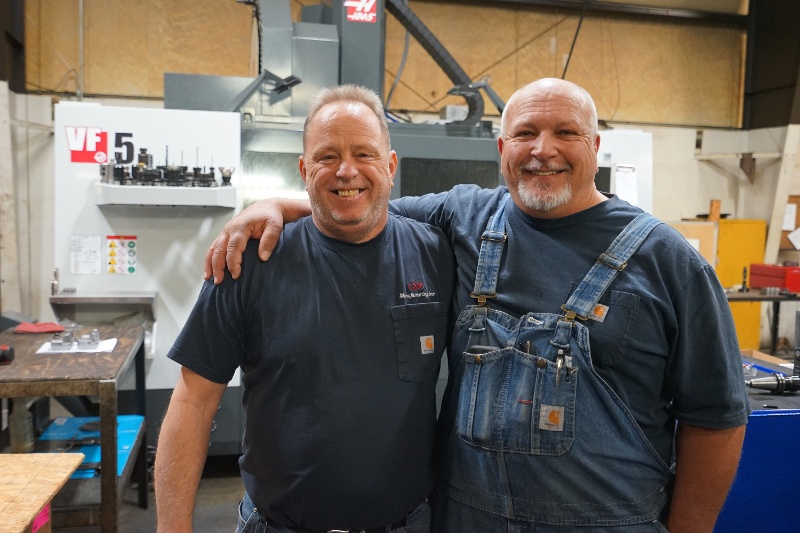 How MidStreet Helped
The MidStreet team created a comprehensive marketing package to confidentially showcase the opportunity to potential partners. The marketing video below is one tool MidStreet uses to help buyers and lenders go beyond the "machine shop" name and see what a fantastic company Scott and Richard built.
After the marketing was complete and the listing published, MidStreet was able to get the company under contract within two weeks. The team carefully controlled the process and guided the company to closing during the Covid-19 pandemic.
The buyer, Grey Seymour, hit it off quickly with the owners of CSM and their employees. His drive and personality matched what Richard and Scott were looking for in a prospective buyer. Working together with Richard and Scott to grow, Grey aims to continue serving customers with the same level of quality and care as CSM Manufacturing.