Legendary TW's Bait & Tackle Sold to New Owner
In the spring of 1981, Terry Stewart started a small bait and tackle shop that would grow to become one of the Outer Bank's best-known businesses.
About the Company
Now in its fortieth year, TW's Bait & Tackle has long been an icon of the Outer Banks of North Carolina. Terry Stewart started the business from a small store in Kill Devil Hills in 1981, before most of the island was fully developed. The store quickly outgrew this location and moved to Kitty Hawk- this store is still open for business today. TW's opened locations in Nags Head, Duck, and Corolla over the years, but one store quickly became the dominant location on the beach.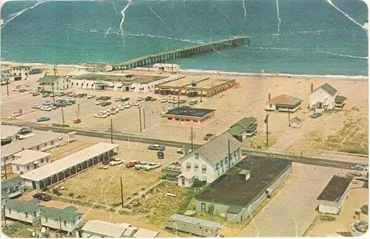 Nags Head Pier - early-mid 1980s
In 2006, TW's constructed a custom 7,500sqft retail location for the quickly growing Nags Head store. This new building proved to be a winning bet. By 2018, demand for TW's outdoor products made more space necessary. A focus on fishing, customer service, and high-quality products for 40 years created an unmatched reputation and brand. If you fish and have visited the Outer Banks, surely, you've heard of TW's Bait & Tackle.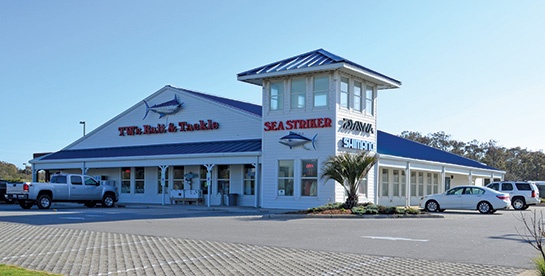 The decision to sell the Nags Head store developed as the business grew and operational complexity increased. Managing nearly 10,000 SKUs and a warehouse of inventory became a task of its own. This wasn't the first sale the Stewart family had gone through, though. In October of 2015, Terry and Robin Stewart tasked MidStreet with selling TW's Corolla location, so their family could focus on their Kitty Hawk and Nags Head locations. The tough decision to sell the large Nags Head store was revisited in early 2019. After evaluating their options, the Stewart family decided to sell the Nags Head store but keep the smaller one in Kitty Hawk.
By selling the larger store and continuing to own TW's Kitty Hawk just a few miles down the beach, the Stewart's knew they needed a partner rather than just a buyer.
How MidStreet Helped
The MidStreet team created a comprehensive marketing package to confidentially showcase the opportunity to potential partners. The marketing video (originally shown only to qualified buyers under NDA) below is one tool MidStreet uses to help buyers and lenders go beyond the "bait & tackle" name and see what a fantastic company the Stewart family built.
After going live with the listing, MidStreet received over a hundred inquiries requesting more information. The team carefully controlled this process by interviewing each candidate to understand how serious they were before revealing any identifying information.
The qualified candidates were given the opportunity to speak with Terry at length because buyer "fit" was highly important to him. Once top candidates were selected, multiple offers came in. The Stewarts were able to choose a candidate who submitted a full-price offer and whom they felt would be a great long-term partner.
The buyers, Chris Greening and Jon Giles, hit it off quickly with the Stewart family. Their drive and personalities meshed well, and they were excited about the family maintaining ownership in the Kitty Hawk location. Chris and Jon are looking forward to this next chapter in taking TW's to the next level and will continue to serve customers with the same quality of service.