Everything You Need to Know About MidStreet's Marketing Video Process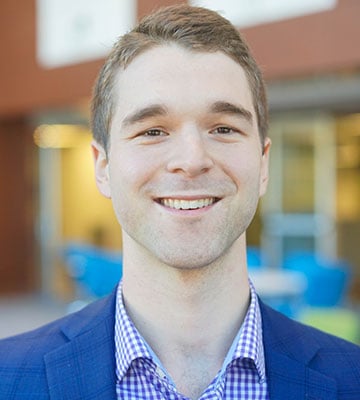 Oct, 04, 2021
Quote from a business owner: "How do we make a video or other marketing materials with our company name (or me on camera!) and still keep the sale confidential?"
So, you're interested in working with MidStreet but worried about confidentiality with the marketing video.
You may be asking:
What's the point of the video?
What will we tell my employees?
How does MidStreet shoot those confidentially?
Or, how are the videos used in the process of selling my business?
These are all great questions.
To ease your worries and answer your questions, we have created a guide on everything you need to know about the marketing video we create when you work with MidStreet Mergers & Acquisitions.
Let's get started. What is a Marketing Video?
What is a Marketing Video?
The marketing video will show clips of your facility, what your company does, and includes an interview portion where you explain what your company is all about.
The marketing video will help paint the picture of your company to buyers.
Check out these examples below!
Other marketing videos to watch:
Why Does MidStreet Create a Marketing Video For the Sale of My Business?
MidStreet is the only company selling lower-middle-market businesses that creates a video for every listing they take.
The marketing video displays your business in the best light possible to make it attractive to potential buyers.
Think of the buyer's experience when searching for the right business. They're sitting at home on their computer speaking with brokers, filling out NDAs, and reviewing Confidential Information Memorandums for different opportunities.
Everything they've seen has been static - a written explanation of what makes each business interesting.
Then, they find our blind profile online and contact us. Once we've thoroughly vetted them, we send over the marketing video and the CIM.
It's the first time they've seen this type of presentation in most cases, meaning:
Your business stands out from the rest
Buyers perceive it as a better business
They learn more about your business and can move to the offer stage quicker
Buyers know the video is being seen by other buyers, driving competition
The video highlights what sets your business apart from all of the other companies, creates competition for the opportunity, and helps drive the highest and best offers for companies.
How are Buyers Vetted Before Seeing the Marketing Video?
Many buyers worry that we blast the video out to the world once it's complete. No!
We only share the video with buyers after a rigorous qualification process.
We take the following five steps to vet buyers before sharing the marketing video and other marketing materials:
Step 1: 30-minute Phone Interview
We use this interview to assess the buyer's background and goals for an acquisition to see if they're a fit for your company and the lifestyle it provides. After this initial call, we perform longer, secondary interviews with buyers.
Step 2: Buyers Sign Our Non-Disclosure Agreement
We send buyers our non-disclosure agreement to sign. By signing the NDA, buyers agree to keep information about your company confidential before they continue forward in our vetting process.
Step 3: Buyers Complete and Sign a Personal Financial Statement
Through this stage, we check to make sure buyers have the funds they'll need to purchase your business.
Step 4: Buyers Send a Photo of Their ID
This allows us to verify that the buyers are who they say they are.
Step 5: Buyers Are Given Access to the Marketing Video
When the buyer is fully vetted and given a link to the video, they will be required to verify their first name, last name, and email address to view it.
How Do We Shoot The Marketing Video Without Alerting Your Employees?
Every video is shot by MidStreet's internal videographer to protect your confidentiality.
Our videographer will work with you early on to plan your video shoot and strategize on their "cover story".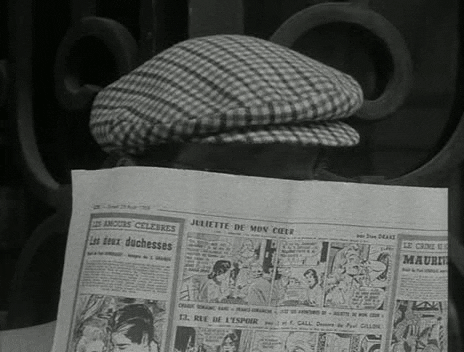 The cover story is what we tell employees we're shooting a video for. It will differ for every situation, but our videographer generally introduces themselves as a freelancer that has come to shoot a video for your company website, or film a TV commercial.
Your employees will not be interviewed or asked to say anything on camera. During the shoot, our internal videographer will do their best to avoid speaking with your employees, but they are trained to protect your confidentiality when they do - they know what to say and what not to say.
What Does a Typical Video Shoot Itinerary Look Like?
The marketing video shoot takes approximately one full day. Here is our video process is broken down into five steps:
Step 1: A week or so in advance of your video shoot, our team will conduct a virtual planning meeting to work out the details of your marketing video. We will go over where we'll film, what we'll film, and any specific details our videographer needs to know to make your video shoot a success.
Step 2: On the day of the video shoot, our videographer will arrive at the same time as your employees, if not earlier, and will introduce themselves based on their cover story.
Step 3: Depending on your type of business and the number of locations you have, our videographer will either film most of the day at your main facility or travel to locations where your business does work (e.g. job sites, etc.).
Step 4: Your employees will not be interviewed or asked to say anything on camera. They will only be included in the video with your prior consent and they will not be asked to do anything outside of their typical daily activities.
Step 5: The interview portion of the video requires 45 minutes between the business owner (you) and the videographer. This is either shot on-site after-hours or in a confidential location during regular business hours. Doing this will prevent employees from overhearing any questions or responses about selling your business.
Once the video shoot is complete, it will take approximately two weeks for us to fully edit your video. If you are concerned that your employees will ask questions about where the marketing video is, we can create a second censored version for added confidentiality.
[[callout_tip_1]]
How Should I Prepare For the Marketing Video?
You should think about the marketing video like you would think about a video to sell your house. You will want to clean up a little bit. Make your facility look as nice as possible.
If your employees are going to be on camera - make sure you let them know so they can wear the appropriate clothing (like a branded shirt).
If you do work at your customer's locations - determine if any good jobs are coming up that you would like to have included in your marketing video, and get your customer's permission for our videographer to be on site.
For the interview - we do not give you questions ahead of time because we don't want you to prepare before your interview. Natural responses will come across as more genuine in the video. Do not worry - we are only going to ask you questions that you easily know the answer to. No surprises.
Frequently Asked Questions About Our Marketing Video
Q1: Do I Get to Approve the Video?
Yes - our clients have the final say on every aspect of their marketing video.
Q2: Do We Have to do a Marketing Video?
No. The video is included in our services, but it is not required. If you decide you don't want to do it, we won't do it. We prefer to shoot it for every business we list, but it is not required to work with MidStreet.
[[callout_note_1]]
Q3: Can We Do the Video Without an Interview?
You can. However, we always prefer to interview the owner because it allows the future buyer of your business to get to know you early in the process.
If you decide you do not want to do an interview, we still come out to your business location and film onsite. Instead of you talking about the business, we will use a professional voice-over actor to narrate your video.
Here is an example of a marketing video without an interview: Triangle Academy Preschool
Q4: What Should I Wear For the Interview?
An ideal outfit for you to wear for the interview would be a collared shirt with your company's logo on it. Don't wear stripes and stick with mostly neutral colors. Most importantly, don't overthink it and wear something comfortable.

Q5: What if I am Bad on Camera?
You're not bad on camera. It is our videographer's job to make you look great. Everyone thinks they are bad on camera. Trust me, we get it - but you are not bad on camera.
Q6: What if My Employees Talk to the Videographer and Ask Them Questions?
We use our internal videographer that is trained in talking with employees and making them comfortable, while also protecting your confidentiality.
Get the Best Deal For Your Business With a Great Marketing Video
Now that you know what to expect from our marketing video process, you should feel better about your video shoot.
Using a marketing video to advertise the sale of your business is one of the most powerful tools you can use to sell your business.
However, we have had clients opt out of the video and still sell their business successfully with us.
If you do choose to take advantage of this service we provide, you will also have a video you can watch over and over, even years after your company is sold.
To speak to one of our brokers about selling your business or to learn more about our process, contact us today.