Common Myths When Selling Your Business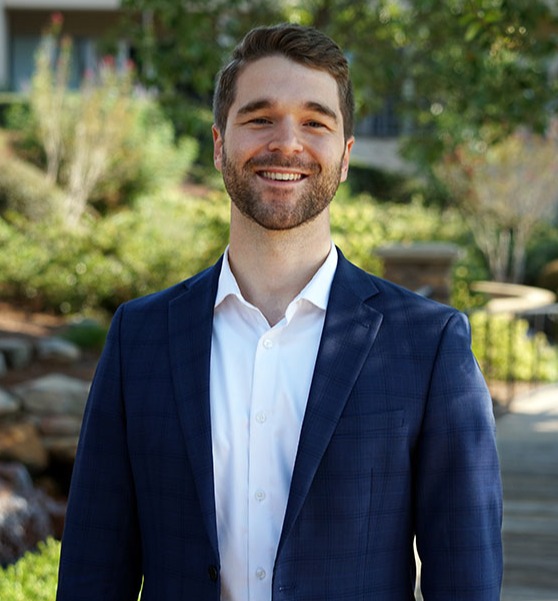 Dec 17, 2021
When it comes to selling your business, it is reasonable to have some fears and misconceptions about what to expect.
After all, selling a business is something most owners haven't done before.
Through the years we've heard every myth and misconception under the sun from business owners. By speaking with them individually, we have been able to address their fears and make them more comfortable with the entire selling process.
We want to ease your fears too. In this article, we will cover the common myths we have heard over the years and explain them.
Let's jump in.


1. "My Business is Worth 1-2x Revenue"
There are a lot of misconceptions about how businesses are valued. However, basing your pricing expectations on the revenue of your business is the worst offender of them all.
That is because a business could be doing $10 million in revenue and be losing $1 million in earnings a year.
How much would you pay someone to lose $1 million a year?
The point is, businesses are priced on a multiple of their earnings. If your business isn't earning anything, the vast majority of its value lies in the market value of its physical assets.
To learn more about business valuations, read our blog "What is a Business Valuation? (And Which Type Is Right for You)."


2. The Buyer Will Want to Fire Employees When I Sell
Business owners commonly think that buyers whether they are individuals, strategic, or PEG, are planning to get rid of their current employees and bring in a new team of people. While there are horror stories of this happening, in most cases it could not be further from the truth.
Buyers know how important the employees have been to your success. They've also never operated your business, they may not be familiar with your industry, and finding good people is hard. It is one of the hardest things in the world.
So, why would the buyers ever want to get rid of the great people who have helped grow your company to where it is today? In the vast majority of cases, there will not be a mass firing of your employees after the sale.


3. A Real Estate Agent Can Sell a Business
We often see real estate agents getting involved in the sale of a business. While a real estate agent is highly qualified to sell real estate, they are generally not qualified to sell a business.

Business sales require knowledge of accounting, taxation, deal structuring, and employee relations, just to mention a few.
We have a ton of respect for our real estate agent partners, but their training does not cover these critical areas.


4. I Won't Need to Train the Buyer of my Business
You may believe that your company is easy to run - and for you, that may be true. However, buyers are going to be anxious about taking over your business.
If the buyer has never run a business before or they haven't had any experience in your industry, it's natural for them to request training. No matter how easy your business is to run or how removed you are from daily activities, be prepared to train the buyer in some capacity.
Learn more about what type of training you may need to provide the buyer by reading "Do You Need to Train The Buyer After You Sell Your Business?"


5. I Need a "National" Broker to Advertise my Business Nationally
As a regional firm, we have spoken to many people who have asked us "Do you advertise nationally?" The answer is, yes, of course.
In an effort to win more business, many "national" brokers have claimed that if you are using a non-franchise or non-national broker, your business is going to be advertised only on a local level.
The truth is, everybody advertises on the same online listing sites. The real difference in advertising comes from the quality of the materials created by your M&A advisor and the personal experience and competence of your advisor.


6. I Can Sell the Business Quickly
You can't sell a business in a few weeks. Selling a business just takes time. On average, it takes somewhere around 8 months to sell.
Even in the best-case scenario where business owners are as prepared as they can be, preparing the marketing, finding a buyer, negotiating the contract, navigating due diligence, and closing does not happen overnight.
We would consider 3 months to be a very fast timeline for selling a business, mainly because that would involve finding the right buyer quickly and having an abnormally short due diligence period.


7. Sale Price is the Most Important Factor of Your Offer
It is natural to hone in on the purchase price when you receive an offer to purchase your business. While it is important, it is one piece of a much larger picture. Here are some important questions to ask yourself about the offers you receive:
What does the non-compete look like?
How long do I have to train the buyer?
Do I trust and like the buyer?
What are the tax implications?
Is the buyer asking me to deliver working capital?
How restrictive are my representations and warranties?
What can this money do for me over the next ten years?
The answers to these questions are just as important as the purchase price you receive. A high offer is great, but bad terms in a deal can haunt you for years to come.
NOTE
As you may have learned in our blog about
LOI's
, there is no guarantee, the terms you have received will match the terms that you close with. Terms in LOI's are non-binding and therefore your final deal could differ from your initial offer.
8. "I Heard the SBA 7(a) Loan Process Takes Forever"
While the SBA 7(a) loan process can add time to the sale process, it may actually make the process faster.
The least predictable part of the selling timeline is the amount of time it will take to find a buyer. The biggest pool of buyers that could buy your business are primarily going to use the SBA process. Therefore, if you are willing to sell your company through the SBA 7(a) loan process, you are opening your business up to the most buyers and likely shortening the least predictable part of the process.
That is not to say the SBA 7(a) loan program happens overnight. In general, once you accept an offer, navigating the lender's requirements takes about 45-60 days. If you expect the buyer for your business to secure financing through the SBA, make sure your business broker is experienced in this source of business funding.


9. "Exit Planning Takes Too Long"
You can't afford to not to plan your exit. Avoiding this crucial step has often left business owners believing they are ready to sell, when in reality they have several years left before they can.
Having just one conversation with a professional advisor years ahead of your sale can save you from having to run the business longer. A professional advisor will tell you things like:
If you are taking cash out of the business and are planning to sell, you need to stop and report all of the income.
If you are running two businesses through one entity and your goal is to sell one of the businesses, you need to run them through separate entities.
If you are structured as a c-corp, you need to speak with your accountant about double-taxation in an asset sale and explore options for switching your corporation type.
Are you in compliance with e-verify laws in your state?
By planning a few years ahead of your sale, you will prevent any unexpected delays, increase your sale price, and make the process much smoother.
The misconception is that exit planning takes too long - the truth is, speaking with an exit planning advisor for 3-4 hours can make a massive impact on your eventual sale.


10. "I Won't be Emotional When it Comes Time to Sell"
A lot of people think that the sale of their business is not going to impact them emotionally - very rarely is that the case. You are going to experience a lot of unexpected emotions throughout the process.
Ownership of your business is connected to so many important parts of your life. It is part of your identity, your employees are part of your social group, and you devoted years of your life building your business.
It has provided many rewards for you and your family and you are likely very proud of what you have built. Walking away from that is not going to be easy. And that's okay.
If you think you are not going to be emotional, maybe prepare for it anyway just in case. Learn more about the emotions of selling by reading our blog "The Emotions of Selling a Business."


11. I Don't Need to Contact an M&A Advisor Until I am Ready to Sell
If you don't contact an M&A advisor until you are ready to sell, you might not be in the best position to sell. There are so many scenarios, it is tough to list them all.
We once had a business owner call us and declare they would like to sell their business. They knew their price, they knew how long it should take, and they knew they wanted to use our services. As we started to dive a little deeper, though, it was clear this business owner was not ready to sell.
Unfortunately, the owner had been operating two businesses through one entity and wanted to sell one of those businesses. They were also not willing to seller financing any portion of that sale. They wanted all the cash at closing.
This is definitely achievable when selling - the SBA 7(a) program allows business owners to fulfill the goal of walking away with most, if not all the sale proceeds.
But, because of the structure, the business was not a candidate to be sold through the SBA 7(a) program. This is due to the lender's requirements to confirm the cash flow of the business by requesting tax returns from the IRS. In this case, the tax returns could not confirm anything - they were showing the operations of two separate companies.
This business owner had to separate their two businesses into two entities and run the business for a minimum of two years to sell through the SBA 7(a) program.


Sell Your Business Confidently by Knowing What to Expect
Now that these common misconceptions are squared away, you will be able to plan to sell your business with more peace of mind. If reading through these myths got you thinking, maybe right now is the time for a consultation.
Planning ahead for your sale is one of the most valuable things you can do to prepare. By talking to an M&A advisor, you can learn more about what is involved in selling a business.
We have been helping business owners exit plan and sell their companies for over 20 years. Reach out to us today to find out more on how you can prepare for the future sale of your business.