How Long Does it Take to Sell a Landscaping Business?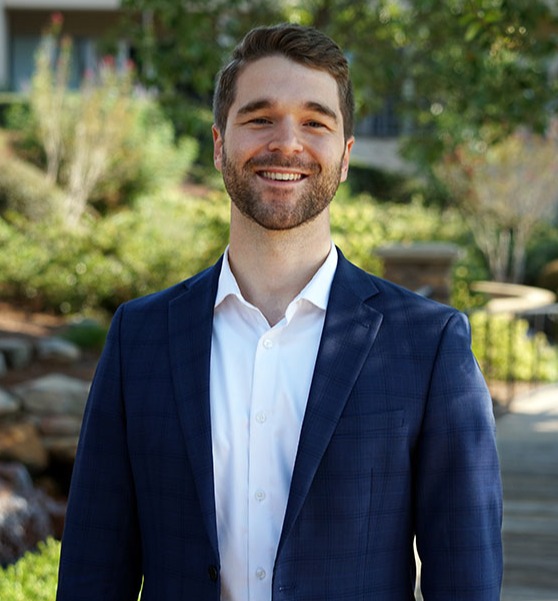 Jan 10, 2022
You have been thinking about selling your landscaping business and you're wondering, "How long will it take?"
This is a good question and is exactly what you should be considering at this stage in the game.
Fortunately, you have a certain level of control over how long it takes to sell your landscaping business.
We walk countless owners through the process of selling their landscape business each year and have identified what causes some landscaping companies to sell faster or slower than others.
To help you plan ahead and optimize the timeline of selling your landscaping company, this blog will cover how your business's desirability, its licensing, your preparedness, and the quality of your broker can affect how long it takes to sell.
Let's jump in.


How Long Does it Take on Average?
We pulled data from over 80 landscaping businesses sold in the last ten years with a revenue range of $1m to $10m. Here are some interesting statistics:
Average Days to Sell for All Transactions: 284 (10.5 months)*
Average Days to Sell for $1m to $2m in revenue: 275 (10 months)*
Average Days to Sell for $2m to $5m in revenue: 314 (11 months)*
Average Days to Sell for $5m to $10m in revenue: 266 (9.5 months)*
* approximate number of months to complete transaction


What Can You Do to Speed it Up?
According to BusinessWire, the United States Landscaping market is estimated to grow at a compound annual growth rate (CAGR) of 4.5%, between 2020-2025.
The market has also seen an increased amount of M&A Activity in the last several years, with continued consolidation.
Both trends are a positive sign if you are looking to sell your landscaping business in the near future.
But, how do you make an impact on a personal level to ensure the business sells as quickly as possible?
Desirability. The more people who want a business, the quicker it will sell. Here are six factors that impact the desirability of your landscaping business:
1. The Distribution of Your Customers/Services
Buyers have a preference for commercial landscaping over residential landscaping because it is more consistent, less cyclical, and provides bigger contracts. Since this is the case, commercial landscaping businesses will usually sell quicker than residential landscaping companies.
Buyers also prefer for your business to have a mixture of design/installations and service/maintenance contracts. Businesses with a good distribution of these two service categories will be more desirable to buyers.
2. The Tenure of Your Crew
Finding labor is tough in the landscaping industry. If your business has good crews and a good process for bringing in new talent, buyers will be more comfortable and more motivated to make an offer on your business.
Your landscaping business will sell quickly if:
You have a solid team of employees
You have the ability to readily attract good talent
For companies with over 25 employees in North Carolina, E-verify might become an important process to consider. Unfortunately, this is typically a difficult step for any small business, as it dramatically decreases the labor pool. However, it can be a major sticking point for buyers once you decide to go to market. Learn more about North Carolina E-Verify rules here.
3. The Profitability of Your Landscaping Company
Landscaping businesses with good margins will have a better chance of selling fast. If your landscaping company is competing on margin with other companies, it's likely going to take a while to sell.
Buyers will want businesses that are maintaining their margin and their reputation. Thin margins are generally a bad sign for any business, and points to a poor understanding of your costs, struggling reputation, or a less-desirable customer base.
4. The Age of Your Equipment
The age of your equipment will also play a role in how attractive your business is. Newer equipment means fewer headaches for a buyer and makes the company look more professional at job sites.
The buyer may or may not have knowledge of the landscaping industry and what equipment to buy, depending on if they are an individual buyer, strategic buyer, or a PEG.
5. The Reputation and Marketing Presence of Your Company
How do you bring in new work? Is your marketing up to date or do you have a great sales team driving your revenues? A solid sales team is valuable, but a large portion of your business coming from one or two salespeople can be seen as risky. A good marketing presence can help steady your lead–flow, quicken your sales process, and make your business more sellable.
Buyers love established landscaping businesses with good reputations because that means they won't have the added work of having to build a brand presence on their own.
6. The Lifestyle of Your Landscaping Business
The lifestyle of your landscaping business will impact how much a buyer can envision themselves in it. If your company does have a good lifestyle component, it will be more appealing and easier to sell.
Some things that can impact the lifestyle of your landscaping business are:
The day-to-day operations
The level of owner involvement
The location of your business
Buyers are often drawn to locations that are growing, in a safe area, with exciting amenities, and good school systems.


Other Factors Impacting Your Timeline
1. How PreparedYou Are to Sell Your Landscaping Business
Your level of preparedness can greatly impact how quickly your business sells, both on the front end of the process and the back end.
Ask yourself the following:
The more prepared you are, the more you can stay focused on the operations of your business and sell quickly. If you aren't prepared, you may take longer to provide documents needed for due diligence, which will prolong the timeline of the sale.
2. Licensing Required
In most states, you will need to have a landscaping/limited general contractors license to operate a landscaping business. If your state requires you to have a landscaping license and your buyer doesn't have one, it can slow the process of the sale.
This will be most common with individual buyers since they are usually new to your industry. They will have to obtain the landscaping license before they are able to officially buy the company.
They will also have to go through testing and get approval before becoming licensed. If you have an irrigation division, there are additional licenses the buyer may need to get.
If you are selling to a strategic buyer or a private equity group (PEG), licensing will generally not be as large of a hurdle since strategics usually have the license and PEG's may want to keep you in the business (majority recap).
3. The Quality of Your Broker
Before you go to sell your business, you need realistic value expectations. If you don't know what your business is truly worth, you can run the risk of listing your business at the wrong price and having it sit out on the market forever.
The best way to protect yourself from this is to get a quality business broker who knows how to value businesses.
NOTE
Some brokers are trained to list businesses at whatever price the seller wants and to let it "ripen on the vine," which means let it sit on the market with no interest long enough for the seller to agree to lower their price.
A good merger and acquisition advisor can also help you prepare ahead of time (exit plan) so that when you do go to sell, you are successful.
It is also useful for your broker to have experience selling businesses in your industry since that will help them know what to highlight when marketing your business for sale. They may also have a list of potential strategic buyers within your industry.
Your broker will have two overarching goals that contribute to the speed of your sale - they will push buyers forward and get the deal closed as quickly as humanly possible (because time kills all deals).


Sell Your Landscaping Business on Your Timeline
The desirability of your landscaping business, your level of preparation for selling, the licensing required, and the quality of your broker are the driving factors in the speed of your sale.
Once you evaluate how each of these applies to your landscaping business, you can work on changing the things you can to speed up the process of selling.
Learn more about selling your landscaping business by reading "How to Value and Sell a Landscaping Business."
At MidStreet, we have helped multiple business owners sell their landscaping business successfully. Reach out to us today to find out more about selling your landscaping company.