How to Value and Sell a Landscaping Business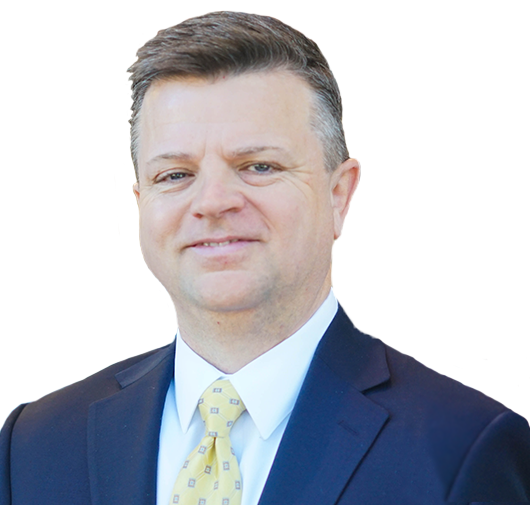 Feb 15, 2021
If you're the proud owner of a landscaping company, you're in luck - landscaping is one of the most desirable industries on the market. If you're thinking about selling your business or have received an offer, this is a great time to educate yourself on the process.
How to Value a Landscaping Business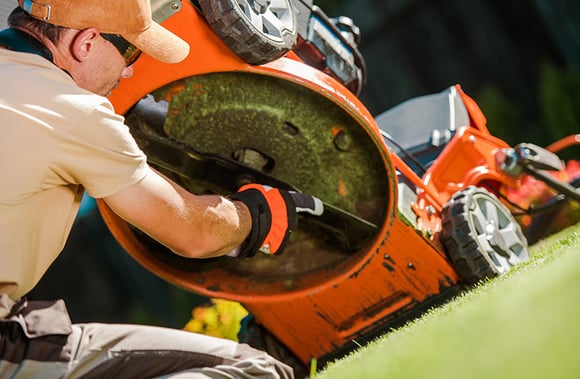 The most reliable method of valuing a landscaping company is with the multiple of earnings method.
2 to 4 times SDE - or - 5 to 7 times EBITDA
Sellers Discretionary Earnings (SDE): SDE represents the total financial benefit one owner operator can expect to receive from their business. Expenses such as officer's salary, benefits, depreciation, and other situational items (rent, utilities, one-time expenses) are added back into your net profit before taxes to show the total financial benefit your company can provide an owner-operator. You can learn how to calculate your SDE here.
Earnings Before Interest, Taxes, Depreciation, and Amortization (EBITDA): EBITDA is very similar to SDE, but it's typically used to value larger businesses (over $3,000,000 in revenue). The major difference between EBITDA and SDE is that EBITDA assumes that the buyer is not going to be an owner-operator. Instead, EBITDA factors in a market-value officer's salary. Businesses priced on EBITDA often pull a higher multiple because they are not owner-operated.

Want to see what landscaping companies are selling for?
Download our Landscaping Company Comparable Sales Report Here:
How NOT to Value a Landscaping Business
40% to 60% of sales + inventory or 1 to 1.5 times revenue
Over the years many business owners have been told that their companies are worth some percentage or multiple of sales/revenue. This is not a reliable valuation method.
According to the 40% revenue + inventory method above, a company doing $2 million in revenue with $200,000 in inventory is worth $1 million.
What if the owner underpriced their work and the same company was losing $25,000 per year? Would you pay $1,000,000 to lose money?
We didn't think so.
While your revenue number demonstrates the size of your business it is not a sensible method of valuation by itself.


How to Increase Your Multiple
Many factors influence the multiple your business will achieve. Most businesses will fall between the (2 – 4 x SDE) or (5 - 7x EBITDA) range.
If you want to be near the top of that range, there are some things you can do.
Note: There are no perfect businesses. The advice below will make your business more valuable, but you don't need to check all the boxes.


General Factors That Impact Business Value
1. Owner Involvement
As a rule, the more involved an owner is in the production of revenue, the less valuable the company. More than likely, it's not possible to back yourself out of all day-to-day operations. However, you should strive to minimize how much the business depends on you to carry the load.
Operation manuals are a great start, but also consider your management team. Are the right people in place to keep your business operating smoothly if you stepped away for a month or longer?

2. Keep Clean Books and Records
As the saying goes, "I'll believe it when I see it." It's fairly common for owners to take cash out of their business, but sophisticated buyers will never pay you for earnings you can't prove.
Consider this: for every $1 you take off the books, you're subtracting $2 – $3 from your business value. Because businesses are sold on a multiple of earnings, you reduce your sale price exponentially with every dollar you can't prove you made.
3. Avoid Customer Concentration Issues
If one or a few customers make up a large percentage of your company's revenue, buyers will perceive this as high-risk. It won't necessarily turn them away, but it will impact your value.
4. Reduce Working Capital Requirement
On average, how long does it take you to get paid? When a buyer steps in, they'll need to have enough money to pay employees, vendors, and keep the lights on before revenue comes in.
If you've been extending credit to customers in excess of 30 days, this will make it difficult for buyers to use the SBA 7(a) program. By cleaning up your accounts receivable over 30 days, you'll be more attractive to potential buyers.
5. Company Size
Lenders shy away from businesses with a sale price below $350,000, making it difficult to get anything below that financed through the SBA or other sources. If you're a small landscaping company, it may be worth growing the company to this level before you sell. Otherwise, you may have to risk seller financing the business.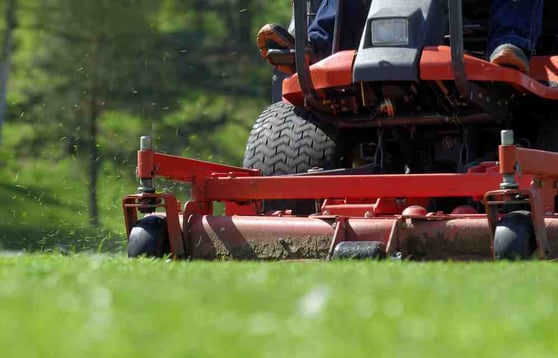 Factors Impacting The Value of a Landscaping Business

1. Service Contracts
Buyers love long-term contracts. They protect the business from volatility and allow them to predict revenue and earnings years in advance. From an operations standpoint, they also allow you estimate more effectively and plan denser routes for your crews.
2. Commercial Clientele
Though many companies tend to focus strictly on residential, commercial service businesses are seen as less volatile. Commercial landscaping companies tend to sell for higher multiples than strictly residential companies.
3. Reputation
Reputation matters. Make sure you're asking customers to review your services across Google, Angie's List, Yelp, and other aggregate review sites. If you have the resources, you may also consider publishing some client testimonial videos on your website.
4. Digital Marketing
A study conducted by the eCommerce Foundation found that 88% of consumers research products online before they make a buying decision. Your digital presence is more important today than ever before.
Invest in a nice website, improve your search engine optimization (SEO), and search for areas to incorporate your brand into daily business activities (logos on vehicles, shirts, etc.). As younger demographics become homeowners, more of your customers will be searching the web for their landscaping professionals.
5. Reliable Employees
One of the biggest challenges in the landscaping industry is labor. If your company has an established and trustworthy crew(s), it's very valuable. At the very least, ensure your business has a steady process for seeking out new employees and hiring as employees inevitably turns over.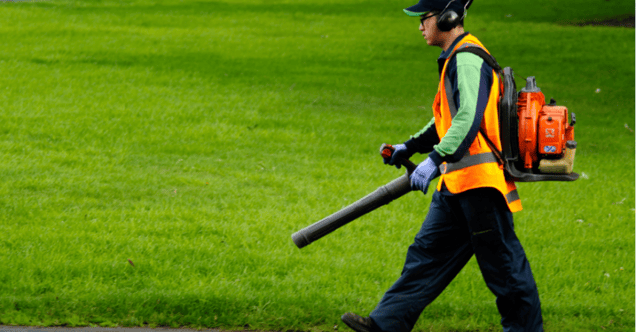 What Decreases The Value of a Landscaping Business?
1. More Installations Than Maintenance
As mentioned, service contracts should be your focus. Businesses relying primarily on installations carry a higher risk than those with service contracts. If your primary focus is installation, it's best to have the design work done by someone other than the owner(s).

2. Primarily Residential Clientele
Studies have shown that households earning less than $100,000 per year are not likely to spend their money on landscaping services. And even the households earning more than $100,000 become more price-conscious during economic downturns. If your clientele is completely residential, it will hurt the value.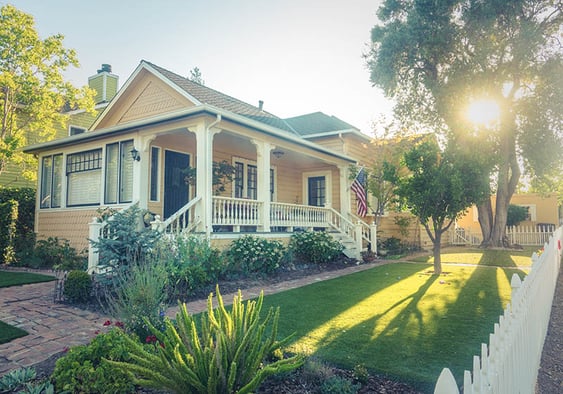 3. Undocumented Employees
Although finding labor can be difficult, penalties for hiring undocumented immigrant workers range from $375 per employee to $3,000 per employee and even imprisonment. That's a risk most buyers will not be comfortable taking. As an employer, be sure you are doing your due diligence when hiring.


Selling Your Business to a Competitor
Thinking of selling your business to a competitor? There's a lot to consider. Especially if you're thinking of selling to one of the big guys (BrightView, Grounds Guys, Lawn Doctor, etc.).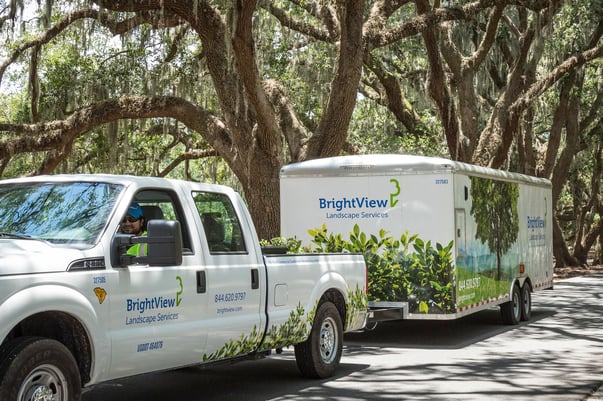 In almost every case, a competitor is going to pay you less for your business than an individual buyer.
Why? Because your competition doesn't want many of the assets that make up your company. These include:
1. The brand and reputation you've established (goodwill)
2. Redundant members of staff
3. Non-conforming equipment, software, or inventory


Selling Your Landscaping Business to an Individual
Selling your business to an individual is usually more profitable than selling to a competitor. This is because an individual buyer needs to purchase every aspect of your company as it is running today.
If your business value is in the $400,000 to $2,000,000 range, an individual buyer is the most likely candidate. However, as the business size and purchase price increase, the pool of individual buyers shrinks.
Once you've reached a certain size, the best buyer for your business becomes a strategic buyer or a private equity group.


Selling Your Landscaping Business to a Strategic Buyer
A strategic buyer is a business that operates in an industry related to your business. For landscaping, that could be a property management company, an irrigation & stormwater services company, or even another landscaping company outside of your service area.
A common strategic buyer is one who uses your services frequently. Think for a second, do you have any customers whose business could benefit by taking over the function you perform for them?
The main difference between strategics and competitors is that a strategic buyer is not a direct competitor of your business.


Selling Your Landscaping Business to a Private Equity Group
Selling your business to a private equity group (PEG) can be very profitable, but it's less common for landscaping businesses.

Still, understanding how private equity operates is important. Selling to a private equity group is more like bringing in an equity partner. PEGs love business owners who want to stay in their business, but need help getting to the next level.
The PEG buys a majority stake of your company, while you retain a minority position and continue to operate the business in some capacity. The purpose of this partnership is to increase the value of the business and sell it later down the road, usually to a strategic buyer or larger Private Equity Group.

Selling to a Private Equity Group would enable you to sell a portion of your business at today's value - to "take some chips off the table". You negotiate a fair salary, help grow the company with the financial and operational aid of the PEG, and eventually sell your minority stake when the PEG decides to sell - theoretically at a much higher overall value (which in some cases turns out to be more valuable to you than the original sale).


How Long Will it Take to Sell?
Wondering how long it will take to sell your landscaping business? 51% of business owners think it will take five months. However, research suggests it takes six to eight months on average, depending on a number of factors.
One of the most important factors is size - the larger your business, the smaller pool of qualified buyers you will have, and the more likely a buyer is to request a longer due diligence period.


How Much do Business Brokers Charge?
Wondering how much business brokers charge? Like many things when it comes to selling a business - there's no simple answer. Nearly every business and every situation is unique. Ultimately the answer boils down to the size of your business and the type of broker you will work with to sell it.

For "Main Street" businesses (those doing less than $1 million in revenue), the price will most likely be 10% of the sale price.
For lower middle market companies ($1 - $25 million in revenue), your broker will likely use the Double Lehman pricing model.
For middle market companies, ($25+ million in revenue), brokerage firms will typically use a flat percentage of the purchase price.


Speak With an Experienced Broker
If you still have questions about selling your landscaping business, we encourage you to give us a call.
We've worked with many landscaping companies to help them prepare and execute a successful sale, and we'd love to help you in any way we can. Feel free to reach out anytime.