How Long Does it Take to Buy a Business?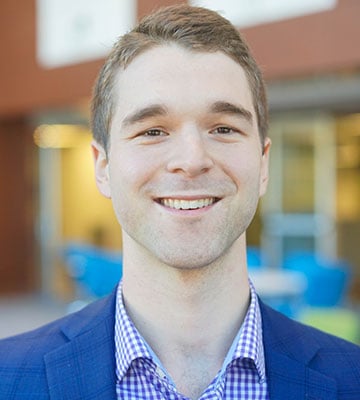 Sep 30, 2021
There's no set timeline for buying a business.
For some, it takes just a few months to find the right opportunity.
Others search for ten years and never find it. We call these our perennial buyers - they come back every year and never buy a thing.
But for most buyers, it will take as long as 1-2 years to find the right opportunity - which doesn't include everything that must happen after you go under contract.
Today, we're going to cover how long each step in the process takes, and what factors will speed up or slow down that timeline. Let's get started.


Finding the Right Business to Buy
Throughout the years, we've spoken to thousands of buyers.
Those who have a clear idea of the type of business opportunity they are looking for and are willing to jump on those limited opportunities when they arise are the most successful.
Our advice: beware of the temptation to find the perfect business - they don't exist. All successful businesses have trade-offs, drawbacks, and risks. Looking for a company that runs itself and is devoid of any risk will likely turn you into a perennial buyer.
Take some time to seriously consider where you want to buy, what industries interest you, and prepare to jump on a good opportunity when it presents itself.


Breaking Down the Process of Buying a Business
Once you go under contract, it should generally take between 90 and 120 days to close. Keep this in mind if you want to buy a business within a specific time frame due to a move or any other circumstances.
Things That Impact the Timeline of Buying a Business
1. What Type of Buyer You Are
When it comes to types of buyers, you will generally fall under one of the following categories:
Individual buyers - One or two people looking to buy their first or second business.
Strategic buyers - A business within the same industry looking for a company to complement its current business by increasing market share, product mix, or geographic reach.
Private equity groups (PEG's) - A group that solicits external funding to acquire companies and generate returns to their investors.
Individual buyers generally take the longest to obtain financing but usually have shorter due diligence periods. These buyers will most often get financing through an SBA 7(a) lender, which can take 45-90 days if they get approved.
Strategic buyers or private equity groups (PEGS) will spend more time in due diligence and require less time to line up financing. This is generally because strategics and PEGs are well-capitalized and have access to several funding sources.
2. The Type of Business You Are Buying
Depending on the industry you're after, you may need to secure a license or special certification to close (especially when you're using an SBA 7(a) loan). For industries such as pest control, the requirements for licensing can include:
Several years of direct experience in the industry
A degree or certification in the field
Completion of a training program
Passing a standardized test
It is important for buyers to look into the licensing required to purchase a business before they begin their search. The requirements for licensing depending on the business can vary greatly.
If you are interested in HVAC, electrical, plumbing, or other contractor companies in NC, SC, or VA, you can check out the following resources:
If you are planning to purchase a business in a state other than VA, SC, or NC, you can search for licensing applications and requirements by typing in your state with the keywords "licensing board for general contractors," "department of professional and occupational regulation," or "department of labor, licensing and regulation."
3. How Experienced You Are With Buying Businesses
Buyers who are very experienced with buying businesses will be familiar with the process and will be able to work through it quickly.
They will have a clearer idea of what items they would like to review during due diligence and will also know how to obtain financing.
First-time buyers usually request longer due diligence periods to have more time to check information during that time. Newer buyers will also not be as familiar with what to look at in due diligence and how to get financing.
4. How Prepared the Company You Are Buying is
The organization of the company you're buying will greatly affect how easily you can take on the role of the previous owner. If the following statements are all true, the company you're purchasing is probably well-organized:
They have an operations manual
They have an employee handbook
Acquiring financial records is easy
The role you're taking over in the company (if any) isn't too burdensome for one person
In some cases, you may encounter a company with organized and documented processes in a niche industry that still requires extensive training after closing. Your timeline to train will depend on the experience you bring and the company you're acquiring.


Get Started on Managing the Timeline of Buying a Business
As we mentioned above, the process of looking for a business to buy begins well before you send in an offer.
If you are aiming to buy a business in the near future, you should pinpoint the industry you are interested in and begin becoming educated on what certifications and licensing are required for the industry.
Also, consider the area in which you would like to buy a company and begin initial discussions with SBA 7(A) lenders ahead of time.
If you already know what industry you want to purchase a business in, the next step is to view listings in the area you would like to buy a business in. View our active listings or check out our blog on "The Best Places to Find a Business to Buy" today to get started on buying a business.