The Process of Selling Your Disaster Restoration Business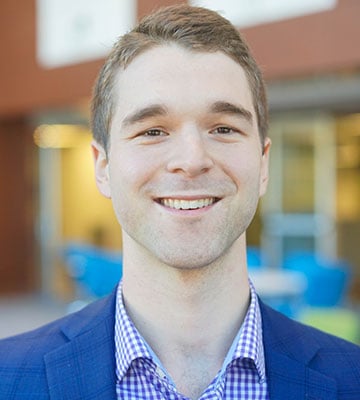 Feb 21, 2022
As the owner of a disaster restoration company, chances are, you've never sold a business before and you probably don't know what the process will look like. This uncertainty can be unsettling.
Fortunately, the process of selling your business can be broken down into eight steps.
At MidStreet, we help business owners go through the process of selling every year. To make this process easier, we walk them through what they should know for each part of the sale.
In this article, we will break down the process of selling your disaster restoration business, covering everything from the documents you will need to prepare, to closing and training.
Let's hop in.


1. Gather Documents For Your Valuation and Due Diligence
When you sell your disaster restoration business, there are a few industry-specific documents you will need to gather to prepare for the sale and eventual due diligence. To get a business valuation performed, you will need:
Your business tax returns from the past 3 years
Your company's profit and loss statement from the past 3 years
Business balance sheets from the past 3 years
A year-to-date income statement with a comparison to last year
A balance sheet as of the most recent month-end
An estimate of your company's current inventory at cost
To find out more about the financial information you will need for a valuation, read "What Information Is Needed For a Business Valuation?" After your business valuation is complete, you will need to begin thinking of the documents you will need for due diligence like:
Residential vs commercial work
Break down of third party administrator (TPA) vs non-TPA work
Break down of mitigation vs. reconstruction work vs. remodeling
Having these kinds of items prepared ahead of time will help speed up the process of due diligence.


2. Set a Price For Your Disaster Restoration Business
In order to set a price for your disaster restoration company, you will need to know what it is worth. The most accurate way to determine what it would sell for is to get a business valuation from your merger and acquisition (M&A) advisor or a valuation specialist.
If they are properly trained in valuing businesses, they will be able to help give you an idea of what your business would sell for in the current market. To do this, they will use either SDE or EBITDA to value your company.


3. List Your Disaster Restoration Company with a Broker
Listing your business with an M&A advisor is one of the best ways to sell for a good price and avoid leaving money on the table by taking a proprietary deal.
It is important that your business broker has experience with selling businesses in your industry so that they are aware of the current state of the disaster restoration space.
With all of the consolidation going on within the disaster restoration industry, there are a lot of sophisticated strategic buyers and private equity groups (PEG) searching for a good deal. If you do not have an experienced M&A advisor, you may receive and accept an offer much lower than the actual value of your company, or with terms that are highly unfavorable to you.
If your broker has experience selling disaster restoration businesses, you should be able to receive a higher price for your company while also maintaining your confidentiality, but make sure they perform a comprehensive search of strategic buyers who are in your industry and related industries. More on this in step 4.
Learn more about the benefits of listing with a broker, by reading "9 Benefits of Hiring an M&A Advisor."


4. Find a Buyer For Your Disaster Restoration Business
When you work with a business broker, they can help you determine which type of buyer(s) you would like to target based on your goals and the size of your disaster restoration company.
Depending on if you sell to an individual buyer, strategic buyer, or PEG, the details of the process will vary:
Individual Buyers
If your business has a purchase price under $5 million, you will likely receive the most interest from individual buyers and strategic buyers.
Selling to an individual buyer could be the easiest buyer to sell to, but they will likely need to take on an SBA 7(a) loan and often can't justify paying as much for your disaster restoration business as a strategic buyer.
Strategic Buyers
Strategic buyers might pay a premium for your business because of the synergies they can see with adding your business to their operation.
They will use funds from their other business or a PEG to finance the purchase. But be prepared for a higher level of sophistication; many strategics have been through several acquisitions, and they'll bring that experience to the table - trust me.
Private Equity Buyers
If you plan on selling your disaster restoration company to a PEG, the process will vary based on how they view your business. The PEG will usually offer you less than a strategic if they view your business as a platform.
They will have a more in-depth due diligence, requesting a quality of earnings on your financials and learning as much as they can about your business and industry to feel comfortable with a purchase.


5. Accept an Offer on Your Disaster Restoration Company
When you sell your disaster restoration business, you will receive offers from buyers in the following forms:
Indication of Interest (IOI) - Strategics and private equity groups often submit indications of interest. An IOI briefly describes the buyer's offer, including price and high-level terms such as seller notes or length of due diligence, and is often non-binding.
Letter of Intent (LOI) - An LOI is the most common form you will see offers come in. It should clearly lay out the offer and may contain some binding and non-binding terms.
If you move forward with the buyer's offer, the terms in these documents will be transitioned into an asset (or stock) purchase agreement, which is a more finalized and binding document.


6. Due Diligence and The Purchase Agreement For The Sale
Once you agree upon an offer on your disaster restoration company, you will enter due diligence with the buyer. During this period, the buyer will request information about your business and ask questions.
Depending on who you are selling to, the due diligence process will vary in length and depth. It is important to have a solid deal team, especially during due diligence.
As due diligence comes to a close, the purchase agreement will be drafted. Strategics and PEG's will usually provide their own asset purchase agreement, whereas an individual will usually have an attorney draft theirs.
MIDSTREET TIP
If you are selling to a strategic buyer who is looking to consolidate, they will probably want to see the organizational chart of the company and meet with key managers. We like to push any meetings with employees to as close to closing as possible to avoid any breaches in confidentiality.

7. Closing on The Sale of Your Disaster Restoration Business
Once you close on the sale of your disaster restoration company, you will need to tell your employees about the sale and introduce them to the buyer.
Strategic buyers will usually request to meet with key employees during due diligence and may want to adjust what the training and transition look like.
Some individual buyers may want to also meet your management team before closing. It is less typical, but may still occur.


8. Training The Buyer to Run Your Disaster Restoration Company
Depending on if you sell to an individual buyer, strategic, or PEG, the duration and depth of the training period will differ.
Individual buyers will need the most training, while strategic buyers and PEG's need less training and may want you to stick around after the sale.
Individual buyers will not be able to have you stay on with the company if they are getting an SBA loan. SBA SOP's dictate the seller can only train or consult the buyer for a maximum of one year after closing.


Understand The Process of Selling Your Disaster Restoration Business
Knowing the entire process of selling your disaster restoration is super useful since you will know what to expect each step of the way.
Hiring an experienced M&A advisor can make the process easier, allowing you to run your business while they focus on managing the sale.
If you have any questions about what is involved in selling your disaster restoration company, don't hesitate to reach out to us today.