10 Questions to Ask a Business Broker Before Signing a Listing Agreement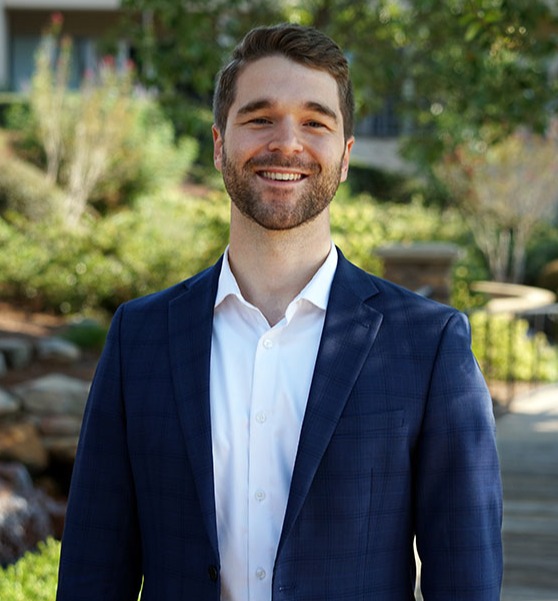 Oct 5, 2021
Most business owners only sell one business in their lifetime.
You get one chance to do it right, and choosing the wrong broker can have major consequences on your life for years to come.
As a merger and acquisition firm, we answer questions every day from business owners about our qualifications and our process.
To help you find the right person to sell your company, we have compiled a list of the top 10 questions you should ask when evaluating brokers.
Let's jump in.


1. What Size Businesses Do You Sell?
As the size of your business increases, the type of buyers and the financing they use to purchase your business will differ.
Like we mentioned in "How Long Does it Take to Sell a Business," different buyers will have varying priorities and resources that affect their process of buying your company.

Find a firm that sells businesses of your size. Choosing a broker who sells companies of a similar size is one of the biggest keys to success.
If your company makes between $1 million and $25 million in revenue, an M&A firm that specializes in selling lower-middle-market businesses will provide you with the best support through the selling process.
If you're doing less than $1 million in revenue, it's best to contact a main-street business broker. If your business produces more than $25 million in revenue, look for a middle-market M&A advisor.


2. How Long Have You Been Selling Businesses?
Although there is no set number of years someone needs to sell businesses to be a good broker, you will want a broker with at least 3-5 solid years of experience under their belt.
Through years of experience, seasoned brokers have more knowledge on industry nuances, how to structure deals, and how to address potential issues in the selling process.
However, more years in the business is not always better. If your broker is still advertising businesses for sale in the Sunday paper, it may be a sign they're behind the times.
In today's age, you want a broker with the right mix of experience and technological capability.


3. What Accreditations Do You Have?
Some standard industry certifications include:
Certified Business Intermediary (CBI) certification from the International Business Brokers Association (IBBA)
Merger and Acquisitions Master Intermediary (M&AMI) certification from M&A Source
If a broker does not have certifications, that does not necessarily mean that they are not a good broker. Verifying their accreditations is simply one way of assessing their investment in their career and education.
At MidStreet, we believe in staying educated on the best methods in our field, which is why we hold a CBI, M&AMI, and a Certified Mergers & Acquisitions Professional (CMAP) certification.


4. Are You a Real Estate Agent?
If you own the property for your business, you may need to choose a broker with a real estate license.
Whether selling your building or providing a long-term lease to the buyer, your broker needs a real estate license to participate and assist you in these negotiations. Otherwise, they'll need to use a 3rd party real estate agent to assist them or they're breaking the law.
[[callout_tip_1]]
Legality aside, a broker who understands the process of selling real estate and can advise you on market conditions, lease terms, and pricing is essential.
Do not try to sell your business through a real estate agent who sells businesses occasionally. Business brokerage and real estate sales are two very different skill sets.
A full-time real estate agent who sells business on occasion may try to sell your business and then list the real estate separately, which is something you will want to avoid for confidentiality reasons.


5. What is Your Success Rate?
The number of listings a broker gets each year is a good question to ask, but to truly gauge their success rate, you should ask them what percentage of their listings do they sell each year.
Often, brokers take on too many or too few listings each year. Treat this as a red flag... You do not want to have a broker that lists 100 businesses each year and sells only 10 of them.
On the flip side, you also won't want to work with a broker who lists and sells less than 3 businesses per year.
[[callout_tip_2]]




6. What Methods Will You Use to Market My Business?
The marketing materials your broker creates to advertise your business for sale will be the first impression a buyer will have of your business. You only get one chance to make a great first impression with a buyer.
To properly gauge the quality of the marketing materials a broker uses to market the sale of your business, ask for a physical example of their marketing materials.
Marketing materials brokers use include:
When the buyer sees the marketing materials, it will be the only time they will see a close-up version of your business before they choose to travel to see it in person.
Your broker should know how to properly paint a picture of your business through the marketing collateral they create. How Long is the Term of Your Listing Agreement?


7. How Many Businesses Have You Sold in My Industry?
Brokers with industry experience will have specialized knowledge that will help you navigate the sale of the business.
For instance, if you own a plumbing company and your broker has sold a plumbing company before, they will be familiar with the licensing required to operate a plumbing company. This knowledge will help throughout all stages of the deal, from vetting buyers to knowing what the lender will require to close the transaction.
Another example is if you own a manufacturing company and you have work in progress. A broker who has sold manufacturing companies will know how to best calculate your work in progress before closing, ensuring you don't leave any money on the table.
[[callout_tip_3]]




8. How Much Do You Charge?
Depending on the broker you speak to, you may encounter different fee structures. Some of the fees brokers may charge include:
Upfront fees
Valuation fees
Marketing fees
Monthly retainers
Success fees
Some brokers charge more fees simply because there is not always a guarantee that the business they work on selling will sell. On the flip side, some brokers only charge a success fee because they choose to only represent businesses they believe will sell.
Choosing a broker that charges significant upfront fees can be risky. The broker could profit off of the listing even if your business doesn't sell. Choosing an advisor who operates primarily based on a success fee better aligns the interests of the advisor with the seller.
[[callout_note_1]]




9. Do You Have a Team to Assist You or is it Just You?
Your broker should have a team to assist them in the selling process. Otherwise, they're doing everything themself. The team approach allows you to receive specialized attention to each aspect of the selling process.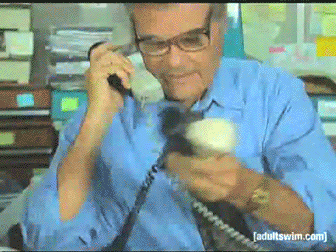 The plain truth is this, one broker cannot be an expert in all areas required to sell your business. Marketing, valuation, negotiation, tax planning, and dealing with buyers all require dedicated time and specialized knowledge.
It's very common in our industry to find one-man bands. See how many listings they take each year and ask how they manage each stage of the process. If they're doing everything for several deals a year, they may not have the bandwidth to truly serve you.


10. How Will You Protect My Confidentiality?
It is important to ask this question and get a feel for how a broker will protect your confidentiality in the selling process.
Some brokers will not protect the sale of your business as well as others, so it's important to learn more about what the broker will put in place to safeguard your sensitive information from being exposed to the wrong people.
Brokers can protect your confidentiality by changing identifying information to general information and excluding any information that could tie the sale to your business.
[[callout_tip_4]]



Get Your Questions Answered and Pick Your Broker
Finding the best broker to sell your business is like interviewing candidates for an important position at your company. You may go through a lot of candidates or you may find the best fit right away.
Regardless of how many brokers you consider, you will need to ask the right questions to find the best fit for your company.
Our top 10 questions will help you assess each aspect of a broker and how they do business in order to find one who will not waste your time and who will work hard to represent your interests.
Now that you know the top questions to ask, you can properly vet brokers and choose the best one to sell your business. To learn more about our process, contact MidStreet Mergers & Acquisitions or check out our blog on "The Process of Selling a Business."