What Is A Business Listing Agreement? (And What You Should Know)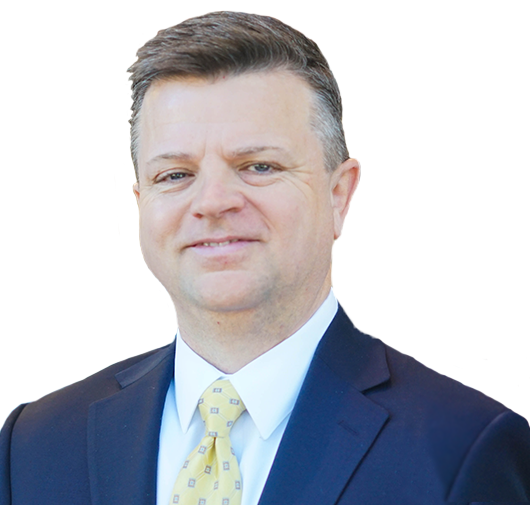 Sep 29, 2021
Deciding who should represent you in the sale of your business is a gigantic decision. In many ways, signing a listing agreement is like agreeing to get married.
That's why it's also known as an "engagement," or a "fee agreement."
And just like marriage, signing a listing agreement can be a scary proposal.
What if you sign a listing agreement with a lofty retainer fee that increases your risk but decreases the risk for the broker?
Or what if you sign with a broker who includes unfair or broad language that could put you at unnecessary risk for owing a commission even if they don't sell the business?
I have good news - if you're thinking these thoughts, you're not alone. Business owners express fears like these to us every day.
And the truth is, I don't blame them! A broker's commission is significant, and you should be fully comfortable with the document you're about to sign.
To put your mind at ease and set you up for success, we'll cover how long a business listing agreement usually lasts, what it should include, and the benefit of using an exclusive listing agreement.
Let's begin.


What is a Business Listing Agreement and How Long Does it Last?
A business listing agreement is a legally binding contract between the merger and acquisition advisor and the business owner that gives the advisor the right to sell the business.
The listing agreement primarily covers the terms and the conditions both parties will follow, services the M&A advisor will perform, and how much compensation the broker will receive if the business is sold successfully.
MIDSTREET TIP
Our best practice is to use listing agreements that are concise, specific, and non-ambiguous.
There are two types of business listing agreements: an exclusive listing agreement and a non-exclusive listing agreement.
Disclaimer: Although effort has been made in providing accurate information, MidStreet does not warrant that accuracy and is not liable for any errors or omissions. MidStreet, nor its employees, are licensed tax professionals or attorneys. Readers are strongly encouraged to confirm tax and legal issues with accountants and attorneys in your respective state or province. The article is based on information as of Fall 2021.
Both types of listing agreements last about 6 months to two years, depending on the term the seller and broker agree on.
Exclusive listing agreement - This agreement gives the broker the exclusive right to sell your business during a specific timeframe. It is the most common type of listing agreement you will see.
No matter who finds the buyer during this period, the broker will still receive the commission indicated in the listing agreement.
Non-exclusive listing agreement - When a broker and seller enter into this kind of listing agreement, the seller can still go to other brokers and have them also list their business, or find a buyer on their own and attempt to sell the company themselves.
The broker who procures the chosen buyer will receive the commission for the sale. If the seller ends up finding a buyer on their own, they will not owe any M&A advisor the commission.
Most brokers will not agree to this type of listing agreement because they would not want to spend their resources to list your business without guaranteed commission once it sells. These agreements are typically found in much larger ($100M+) deals.
MIDSTREET TIP
Although some sellers may be interested in a non-exclusive listing agreement, we caution them to reconsider. Brokers that charge large upfront fees may sign a non-exclusive listing agreement to make a profit on the front end while utilizing very few resources to sell your company knowing that you have other brokers working on selling your business.
An exclusive listing agreement lets a broker focus all of their resources on selling your company since the successful sale of your business will provide them with a guaranteed commission.
For the purpose of this article, we will be covering what is included in an exclusive listing agreement.


Items Usually Included in an Exclusive Business Listing Agreement
There are seven common points every listing agreement should cover that you should pay close attention to:

1. Asking Price
The broker will specify the price at which they plan to list your business and what it would include. An asking price can include or exclude things such as inventory or equipment.
In some cases, the broker will propose that you list the business without a sales price in order to not set a "ceiling" for buyers, especially strategics. If they choose to do this, they will include that the suggested listing price will not be published.
2. Compensation
In this part of the listing agreement, any fees the broker will request from the seller will be spelled out.
The most important fee is the "transaction," or "success fee," which specifies how much you will pay the M&A advisor if your business is successfully sold. It is generally written out as a percentage since most M&A advisors base their commission on the final sale price.
NOTE
If your M&A advisor requests a valuation fee, marketing fees, travel fees, or any other type of fee throughout the process, they should mention it in the listing agreement.
MIDSTREET TIP
Beware of brokers who are too compromising on their compensation, because it might be reflective of their services. However, higher compensation does not necessarily guarantee superior performance.
3. Broker Services
If you are concerned about getting into an exclusive contract where your broker does not effectively market and advertise your business for sale, this is the part of the listing agreement you should focus on the most before signing.
This portion of the listing agreement should lay out all of the services your broker promises to perform for you in exchange for the commission they will receive.
The broker will typically include services like developing marketing materials, how your business will be advertised, and how they will facilitate negotiations.
If a broker gives you a listing agreement without this section or without their services listed out, that could mean you've been handed a bad listing agreement.
4. Term
Another important part of a listing agreement is the term or length of the contract. The term will usually be proposed by the broker and then agreed upon between the broker and seller.
Most businesses take around 6-11 months to sell after you find a buyer, so the term is usually 1-2 years. This provides the broker with time to procure a buyer and execute the sale of your business.
5. Tail
A tail is the period of time that starts after the term of the listing agreement ends. It is put in place to cover instances where a listing expires and one of the buyers the broker presented to the seller buys the business.
For instance, say a broker is selling a manufacturing company and they have a 1-year term set in place with a tail of 2 years. The broker finds multiple buyers for the business, but the buyer the seller really likes isn't ready to buy at that time.
About a year later, once the listing expires, say the buyer is ready to purchase. Since the broker introduced the buyer and the seller, the credit of that sale goes to the broker.
With the tail period set in place, it protects the broker from spending time and energy on a sale without having some sort of safeguard in place for receiving credit for sourcing the buyer.
We've seen tail periods last anywhere from six months to three years, depending on what is negotiated. Tail periods over three years are not as common.
6. Indemnification
This clause is designed to protect a broker from being wrongfully blamed or penalized for something that occurs during the sale of your business that was out of their control.
For instance, if you provide the M&A advisor with incorrect financials and they perform a valuation of your business based on those numbers and it does not hold up during the deal, they cannot be held liable.
However, if the broker is negligent, they are not protected. The indemnification clause will not always protect a broker in the case of negligence, especially if the indemnification section mentions negligence as an exclusion in the clause.
7. Real Estate
If you own the real estate associated with your business, this section will be included to cover what real estate is associated with the company and who will have the right to sell it.
In an exclusive listing agreement, brokers with real estate licenses may request written confirmation that they will have the exclusive right to sell or lease the real estate as part of the sale of the business.
It will also go over the option for the real estate to be included in the sale price or leased simultaneously at closing.


What if Someone Already Wants to Buy my Business?
If you have someone who wants to buy your business already, you can:
Wait to sign a listing agreement with a broker
Have an exclusion included in the listing agreement
Get listed with the broker and speak to your buyer
If you choose to list with the broker and speak with your buyer at the same time, the listing agreement can be modified to account for a period of time that you speak to that buyer.
Remember, the process of selling a business is significantly more complicated than just finding the buyer and signing a standard purchase agreement.
During that period, the broker might reduce their commission for facilitating the sale of your business if that buyer purchases it.
After that set time, if the buyer does not move forward with the purchase by giving you a letter of intent (LOI), then the broker would receive a standard commission for the sale regardless of if that buyer or another buyer purchases your business.


How to Pick a Good Listing Agreement & Sign Confidently
If you start the process of selling your business with this information in mind, you will be able to safeguard yourself from bad listing agreements.
The biggest indication you have been handed a bad listing agreement is if there is information that is missing or not clearly defined.
Choosing a quality broker and looking through a listing agreement with an experienced transaction attorney is one of the best ways to ensure you do not sign one that is misleading.
To learn more about listing your business for sale, check out our article "Important questions to ask a business broker before signing a listing agreement?" or call us today.