How to Sell a Business in North Carolina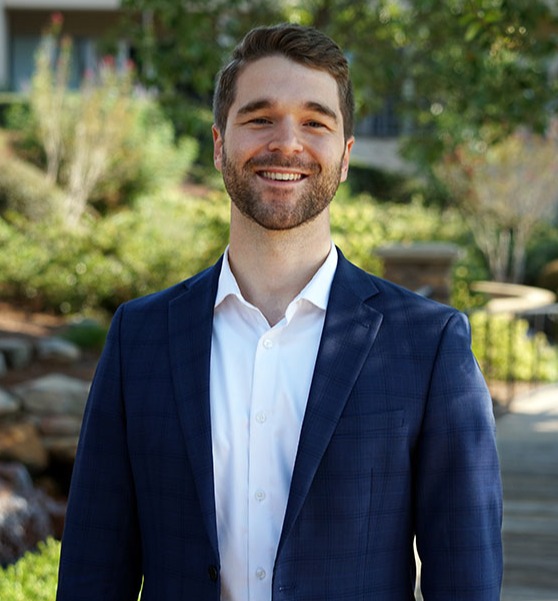 Jul 21, 2022
If you're looking to sell a business in North Carolina, you're probably curious about the process. Who can I go to for help? What is my business worth? How do I even get started?
Chances are, your business isn't just the majority of your net worth, it's also your pride and joy. Whether you've grown your business from the ground up, or acquired a business that you've grown and are ready to sell, one constant remains: you made it happen. And you should be proud of that!
Since you've put so much work into it, letting your business go is one of the most difficult, emotionally taxing decisions you'll ever make, and in all likelihood it will only happen once. This means it is of the utmost importance that you fully understand the process of selling your business, from the moment you make up your mind (and change it, and make it up again) to the moment you sign the dotted line.
In this blog, we'll cover how to prepare to sell your business in North Carolina, the selling process itself, and who can best help you through it.
Let's get started.
Preparing to Sell
One of the biggest mistakes we see people make when trying to sell their business is waiting until they've decided to list to start preparing. There are several factors to consider in your preparation that not only affect the value of your business, but also affect your employees, your reputation, and your life after selling.
Taking the time to prepare before selling can be the difference in hundreds of thousands of dollars on your final sale price. It can also make all the difference in maintaining positive relationships with your employees, and how well you're propped up for life after the sale.
Exit Plan
Developing an exit plan 3-5 years before you sell is the best way to take care of all these different factors.
Some things to consider when making an exit plan are:
What value you'd like to see your business sold for
What financial goals are necessary to fit your lifestyle
Whether or not you plan to remain involved in the business
How you'll spend your time after the sale
Cleaning Up Financials
Another key component in preparing for a sale is cleaning up your financials. Depending on how clean your books are, this can either be a piece of cake, or a long, arduous process (which is why it's important to get a jump on it early).
Some ways to prepare your financials for a sale are to:
Clean up your books to follow accounting norms (cash vs accrual)
Remove non-operating assets from your balance sheet
Reduce your discretionary purchases through the business and
Make sure your P&L (Profit and Loss) statements match your tax returns.
By following these steps, you can make the deal go much more smoothly, and get the highest offer for your business.
Seasonality
There are some great seasonal businesses in North Carolina. We've helped several owners in the coastal market with selling bait and tackle shops, equipment rental companies, and pool companies, all of which have seasonal market trends. The key here is to be strategic when considering a timeline for listing your business.
Put yourself in the buyer's shoes. Would you want to buy a business that wasn't going to be generating the majority of its revenue until 6 months from now? Probably not. The buyer would incur too much loss in the first few months, which would likely be reflected in the form of a lower offer if you decide to sell during the offseason.
NC Brokers
If you're looking to sell a business in North Carolina, you may just be in luck. The NC market for small/midsize businesses is booming due to the influx of individuals leaving their corporate jobs up North and going into business for themselves down South.
While that is good news for sellers, selling a business in North Carolina isn't as simple as picking the first broker and listing your business. Finding a good broker can be especially difficult when selling a business in NC, which is one of the 33 states in the US that doesn't require business brokers to have a license.
And since business brokers aren't required to be licensed in the Tar Heel State, it can be tough finding one who will do a good job representing you in the sale of your business. But don't worry. There are a few things you can look for in a broker to make sure you aren't working with someone who isn't a good fit.
A great place to start when interviewing different brokers is asking about their certifications. A few certifications and memberships to look for in an NC broker are:
IBBA Accreditation as a Certified Business Intermediary (CBI)
CVBBA (Carolinas-Virginia Business Broker Association) Membership
Mergers and Acquisitions Master Intermediary (M&AMI) Accreditation
Certified Mergers and Acquisitions Professional Certification
While these accreditations and certifications are a great place to start in your search for the right broker in North Carolina, there are lots of questions you'll want to ask before signing a listing agreement. To learn more, check out our blog on how to find the best business broker for your business.
The Selling Process

Once you've found a trustworthy North Carolina business broker to value your business, it's time to begin the selling process.
After the broker performs a business valuation, you'll sign a listing agreement with them which will contain the terms that come with the sale including broker fees, broker services, asking price, real estate, and a few other items.
Once you've signed the listing agreement, your broker will start putting together marketing materials. This will start with a blind ad, which advertises your business on sites like BizBuySell or BizQuest without giving away too many specifics and breaching confidentiality. Marketing materials will also include a CIM (Confidential Information Memorandum) which will only be sent to potential buyers who have been vetted by your broker, and who have signed an NDA (Non-Disclosure Agreement).
Serious buyers will then start sending you letters of intent (LOIs), which will lay out what they are willing to agree to if you meet their requirements. Signing the LOI will set you up for the due diligence period, in which the buyer will do a deep dive into the information you've provided thus far, along with other documents and information that they may request to ensure the business is operating and earning as advertised.
This due diligence will continue throughout the drafting of the purchase agreement, and will officially end once the purchase agreement is signed, and the deal is closed.
Choose an Intermediary
Selling a business is a difficult process. There are several steps along the way that come with their own sets of obstacles, whether they are emotional, financial, or legal. That's why we recommend choosing an experienced, qualified intermediary to guide you through the sale of your business. A reputable, qualified broker or M&A advisor can make a difference of hundreds of thousands of dollars in your pocket, or the difference between whether your business sells or not.
Business Broker
A business broker usually handles businesses of up to $1M in revenue. Typically, brokers charge a set commission rate (usually 10% on the value of the business, and 6% on any associated real estate). Since brokers deal with smaller businesses, deals are less complex and therefore don't require some of the services provided by an M&A advisor.
M&A Advisor
M&A advisors usually sell businesses with revenues greater than $1M. Since the businesses they sell can come with more complexities like earnouts or minority buyouts, the commission structure is usually not a flat percentage of business and real estate value.
Instead, M&A advisors charge commission based on a Double-Lehman Scale. If your business exceeds $1-1.5M in revenue, then an M&A advisor is your best bet.
Understanding the Process
By learning more about how North Carolina businesses are sold, you can have a better understanding of how to prepare, what to expect, and who to work with.
It's also important to be thinking about an exit plan if you're considering selling your business. Without one, it's impossible to know whether you're ready to sell now, next year, or some time further down the line.
If you'd like to sell your business, but have more questions, contact us today. We'll be glad to answer any questions you still have, and offer a free business valuation.