Top 10 Ways to Prepare Your Business to Sell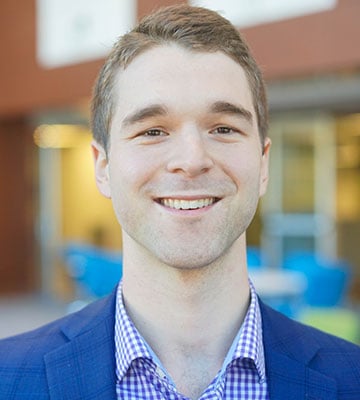 Nov 4, 2021
As with many things in life, preparing in advance will set you up for success. Selling your business is no different.
I know what you're thinking... I don't have the time or energy to do an exit plan. I get it.
Just remember, an exit plan doesn't have to be formal or complicated. There are several things you can do that require just a little time and effort, but they can have a dramatic affect on the price and terms you'll receive when it comes time to sell.
The biggest piece of advice I can give is this...
If you are considering selling your business at any point in the future, get started today. When you begin to make positive changes, it can often take two to three years for those efforts to be positively reflected in the value of your business.
Over the years, we've helped hundreds of business owners plan their exit. Here is a list of the top ten things we've seen that you can do to make the process as smooth as possible and ensure you don't leave money on the table.
Let's get started.


1. Get a Business Valuation
The first and most important step in preparing your business to sell is to figure out what it's worth by getting a professional valuation done. Once you know how businesses are valued, you will have more control over the value of your business for an eventual sale.
Knowing the value of your business will help you determine if now is the right time to sell or if you will need to grow or maintain the business longer.
Your team of advisors can show you projections of how much you will need to retire or how much you would need to fund your next endeavor.
To learn what your business is worth, inquire about our free business valuation service.


2. Prepare Your Team of Advisors
Start having conversations with your professional advisors about selling your company. They will be your biggest asset before and during a sale.
Here is a list of advisors you should speak to and add to your deal team:
Financial/wealth advisor - Talk to them about planning for retirement and how to allocate the funds you'll receive. If you're ready for to retire, ask them what amount you would need to sell your business for.
Attorney - Let them know you are planning on selling the business and have them bring up any potential issues with a sale. If left unaddressed, partnership agreements, corporate structure, or ongoing litigation can interfere with the selling process.
Business broker/Merger and Acquisition (M&A) Advisor - Tell them what your goals are for selling. Why do you want to sell? What is important to you in the sale? The more your broker knows upfront, the better. It will help them advertise your business well and find the best buyer for your company.
CPA - Your CPA will inform you of what type of tax implications to expect with the sale.
If you already had a valuation performed, it will be easier for your CPA and wealth advisor to base projected tax implications on the estimated sale price of your business.
Sitting down with each of your advisors in advance allows you to clear up any uncertainty surrounding selling your business and what you'll do after the sale.


3. Reduce Owner Involvement
Are you the only person that knows what is going on within your company?
If yes, we recommend that you work towards reducing the reliance the business has on you. The best way to do this is by choosing a leader among your trusted employees.
Large owner involvement is a risk factor because a new buyer will be stepping into your role. They want to know that there are people within the business other than you that have a clear idea of what to do if something goes wrong (or right!).
Don't take this to mean that you can't sell if you are deeply involved in the business. However, high owner involvement does have the potential to reduce the sale price you receive. It can also have an effect on the terms you receive. For example, a buyer may ask for a longer training period.


4. Clean up Your Books
This step seems fairly straightforward, but we see hiccups here all the time. Our advice:
If you are running personal items through the business - stop.
If you're under-reporting revenue or taking "cash" off the books - stop.
If your financial records are not accurate in any shape or form - fix them.
The whole point is to clean up your finances in a way that makes them accurate and easy to understand.
Remember, a big part of selling a business is winning the trust of the buyer and their lender or investors. If you don't handle your finances in a straightforward manner, it may create a lack of trust.
MIDSTREET TIP
Say you are running two businesses through one profit and loss statement (P&L) and want to sell one of those companies. If you do not plan to sell those two businesses together, you need to split them out to show which revenue is coming from which company. If they aren't separate and you want to sell just one, you will not be able to do it through the SBA. They will require that your tax returns match your P&Ls.
Next, get organized:
Create standard operating procedures (SOPs)
Make an organization chart
Draft an employee handbook
Write a company manual
Remember, don't overcomplicate this! But just having something in place will help a potential buyer be more comfortable with you and your business.


5. Tidy Up
Just as you should organize your operations, you should organize your physical space. Clean up and rearrange your facility like you would clean and rearrange your house before putting it on the market.
If you own a machine shop, remove any obsolete machinery or equipment.
If you own a warehouse, clear out old inventory.
If the outside of your building is dirty, get it power washed.
The goal is to make your business look professional and organized. If the space is crowded and disorganized, buyers will feel overwhelmed and worry that there is no space to grow into.


6. Certifications and Licensing
Some licenses only take a few months to get, whereas others can take years. It's important to understand what would be involved in obtaining your company's certifications and licenses, because the new buyer might have to go through the same process, especially in an asset sale.
The SBA lending program will require that the new owner get licensed or certified. Unfortunately, you likely won't be able to "hang your license" for a new buyer. So, if you plan on selling to an individual buyer, knowing the licensure requirements is even more important.
Private equity groups (PEGs) and strategic buyers usually have access to their own funding and will not have to follow the same guidelines. If you plan to sell to a PEG or a strategic buyer, you may only need one or several full-time employees with the license to qualify the business.


7. Pull Skeletons Out of the Closet
To pull all of the skeletons out of the closet properly, you will want to speak with your attorney.
If you are doing your taxes wrong, stop.
If you are breaking laws - start following them.
If you have litigation pending - get that finished.
Start running your business on the straight and narrow as much as possible. Buyers will ask you about pending litigation, and if you lie, you could risk everything.
The buyer wants to know if there are any risks associated with the company that they may end up responsible for as the new business owner.


8. Implement New Technology
Add new technology to streamline your business and make it more attractive to buyers. Systems you may want to implement include:
Inventory management system
Service/dispatch software
Digital accounting system
If you are still doing your finances by hand, you should implement accounting software like QuickBooks or QuickBooks Enterprise into your process. It will make it quicker to log information as well as generate financial reports.
The key to implementing new technology is to do what makes the most sense for your company. If you were already planning on updating a system, do it.
If you are hesitant to implement technology, but your accounting is still done by hand - a digital accounting system is the best technology you could add.


9. Focus on Profit
Businesses are priced based on profit. To prepare to sell your business, you should focus on increasing profit to show what your company is able to produce.
Even if it gives you higher tax liability, it will pay off to let as much profit drop down to your bottom line as possible - within reason.
MIDSTREET TIP
Businesses are valued based on a multiple of earnings. For example, if your business was valued at a multiple of 3x, for every $1 you show in profit, you'll earn $3 from the sale, subject to taxes and other fees.
If you are running every possible expense through the company, reduce that practice as much as you can.
Don't buy yourself lunch through the company every day
Don't pay for your golf membership through the company
Don't pay for the materials to build your house through the company (yes, we've seen it all!)
These expenses will complicate financials and make it harder for a new owner to see what the true earnings will be.


10. Improve Your Digital Presence
This is the digital version of tidying up your office. If your marketing collateral or website hasn't been revamped in over 10 years, you should probably have it redone.
If your website is outdated, the easiest thing you can do to achieve this is to get a simple website redesign. Your company's marketing should look clean and professional. Remember, first impressions are important. The first place buyers (and their lenders and investors) will look is online.


Prepare Your Business to Sell
Exit planning is the number one way to increase the profit you receive for your business while also selling on your terms.
To begin preparing your business for sale, learn the value of your company through our free business valuation.
If you have any questions about our 10 tips or want to speak to someone about preparing your business to sell, call us today.