7 Things to Consider When Selling Your Manufacturing Company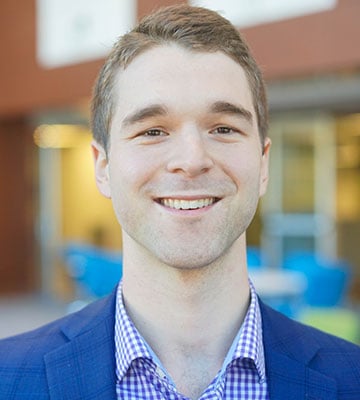 Oct 29, 2021
When you finally choose to sell your manufacturing business, you will want to do it right to avoid any hiccups.
The worst thing you could do is regret your sale because you did not prepare ahead of time.
At MidStreet, we regularly talk sellers through each aspect of selling their business to help them prepare for a successful sale.
In this article, we will cover it all - what you need to think about before the sale of your manufacturing company and your life after the sale.
Let's begin.


1. How Long Will it Take to Sell Your Manufacturing Business?
On average, it will take you 6-11 months to sell your manufacturing business. This is the typical time frame for selling most businesses.
There are not many scenarios that will make selling a manufacturing company take longer, but the length of your sale will still rely on your company, what you are looking for, and the type of buyer you pick.


2. Who Will Buy Your Manufacturing Business?
Many types of buyers could potentially buy your business. Your company will usually be bought by one of four main buyer types:
Above all, we think you should be as informed as possible when understanding the different buyers looking or placing offers on your business.
Make sure to consult with a competent broker and CPA/wealth advisor when evaluating offers to maximize the price and terms you receive for your business.


3. How Long Do You Want to Train the New Owner?
Picture this: you're at the closing table, ready to sign the final documents and move on to the next chapter in your life.
You've got a new boat picked out, a multi-week trip to Europe planned, and have started to look for real estate investments to provide you with a more passive income.
Not so fast.
Most purchase contracts include a training period. Once the deal closes, you'll still be responsible for training the new owner and ensuring their transition is as smooth as possible.
After all, you would expect the same in return.
Training periods are negotiable. We typically aim for 100 hours of training with 6-12 months of phone, text, and email consultation.
The amount of time required for transition depends on how involved you are in the business and how organized and systemized your business is. You're paid for this work as a part of the allocation of the purchase price and can be paid in addition to that depending on negotiations.
This level of training is enough for most buyers. Any training following this period must be negotiated separately and there would be an additional fee for that work.
MIDSTREET TIP
Training periods can vary depending on the complexity of your business and how involved you are in the day-to-day operations of the company. These training periods will usually range from 75 hours to 200 hours.
4. How Clean is Your Facility?
When's the last time you looked around the facility your company operates in?
I mean really looked.
Before you list your business for sale, it's a good idea to clean up the facility.
Our favorite advice on this subject: Close your eyes and imagine that this is the first time you've ever walked into your business.
Do the machines need to be wiped down?
Are there cobwebs in the corner?
Does the layout look overwhelming?
Like it or not, appearances matter.
If the floor space is maxed out, or your concrete pad is at its weight capacity, consider rearranging the space or moving out any old equipment before selling.
Most potential buyers will be looking to grow the company. If they feel like the facility is at max capacity, this may affect their decision to purchase.


5. How is Financed and Leased Equipment Handled in the Sale of a Business?
If you own a manufacturing company with financed and/or leased equipment, this next line is very important:
In an asset sale, almost always, your machines will need to be paid off in full at closing.
75% of the businesses we sell are sold using SBA 7(A) loan financing. And through that program, your machines almost always must be paid off or assumed by the buyer's lender.
Why? Lenders require a first-lien position. In other words, lenders require that they're paid back first in case the buyer fails to pay back their loan. To accomplish this, assets must be transferred free and clear of any liens.
Business owners selling their companies typically pay the machines off at closing using the proceeds of the sale.
You might point out, "Why can't a buyer just assume an equipment lease?"
This can happen, but ultimately the lender has the final say.
If your company owns leased equipment, ask your financing company (or companies) for a "payoff quote." If you have any other liabilities, such as loans or company vehicles, be sure to ask for payoff quotes for those as well.
If you fail to account for all leases, they can be a major headache during the due diligence process.
MIDSTREET TIP
Work with your broker and transaction team to determine who should pay what at closing. Your broker may be able to negotiate that the buyer assumes certain liabilities at closing, which would keep you from having to pay them off.
6. What Do You Want to Do After Selling Your Manufacturing Business?
In addition to the training period clause, your purchase contract will likely include a non-compete clause as well.
A non-compete prevents you from competing with the buyer of your business for a designated period of time in a specific geographic radius.
With a short non-compete, nothing stops an owner from selling the business and quickly starting a new business in the same industry/area.
You probably have no interest in doing so, but it's an understandable concern for buyers.
They're worried that you might pull employees, previous clients, vendors, and businesses away from the company you just sold.
So expect to see a non-compete. For manufacturing companies, we typically see a three to five-year non-compete in a 250-mile radius of the business.
MIDSTREET TIP
Non-Competition Agreements vary depending on your age, your reason for selling, and the market area of the business. Work with a broker to determine a reasonable non-compete length and radius for your company.
7. How Much Do Business Brokers Charge to Sell a Manufacturing Business?
The fee brokers charge to sell a manufacturing business will be similar if not the same as the rate they charge to sell other types of companies.
The main difference in the price you will see is when you compare the price of one broker to another.
Some merger and acquisition (M&A) firms only charge success fees and others will charge additional fees like retainer fees and valuation fees.


Consider These Things While Preparing to Sell Your Manufacturing Business
By thinking of things like how long it will take to sell, what type of buyer you want, and what you will do after the sale, you will be able to prepare for the sale to get the best possible deal.
Being prepared gives you the greatest chance of selling your manufacturing business at a great price and selling on your terms with no regrets.
To learn more about valuing and selling your manufacturing business, you should get in touch with a broker who has experience selling manufacturing companies.
At MidStreet Mergers & Acquisitions, we have helped business owners sell their manufacturing businesses and we can help you sell yours successfully too. To get started with a free business valuation, contact us today.